Wakamees
Wakam Inside: Wiem Hadidane
Each month we give the floor to Wakamees who make the company and work daily to enable impactful and transparent insurance.
2 February 2022
7 minutes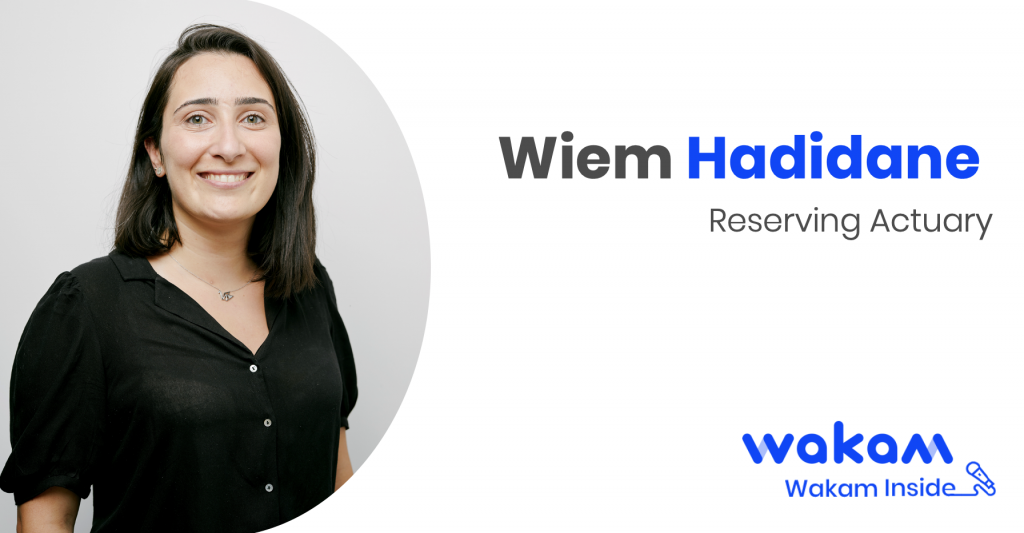 I had the great pleasure of talking with Wiem who joined Wakam as an intern in 2018 and then on a permanent contract in 2019 as a reserving actuary. With a lot of humility (and humor), she told me how she arrived at Wakam (and never left) and her daily life as a reserving actuary (and she had to do it several times). We also talked about the Wakam culture, Cédric Grolet and of course the best restaurants around the office (she has a whole file of them!)
Hello, could you introduce yourself?
My name is Wiem, I was born and raised in Tunisia. I did my studies there and my math/physics preparatory class. I then joined the University of Paris / Dauphine on the Tunisian campus to do actuarial studies.
Once I had my degree, I had to find an internship. Actuarial science was not very well known in Tunisia, so I was looking for an internship abroad and especially in France. I applied for a 6-month internship at Wakam and was accepted.
To be honest, when I made my choice to do actuarial work, I had no idea what it was. I was just told that it was a promising job that was very interesting, challenging and that paid well (laughs)!
You are a "Reserving Actuary" but what exactly does that mean?
First of all, it is important to know that when we talk about insurance, we are talking about the inversion of the production cycle. In reality, insurers sell insurance contracts for a given premium before they even know the amount of the related claims. Thus, the role of a reserving actuary is to estimate and predict the amounts of these future claims. To do this, she/he calculates what are called "technical reserves" or the famous IBNR (Incurred But Not Reported).
At Wakam, I do this work each quarter. With my team, we report to the management the different technical KPIs such as loss ratios, Gains/Losses on premiums and claims, and turnover.
On the one hand, working as a reserving actuary at Wakam allows me to have a global view on the profitability of all our products.
But on the other hand, I have less contact with our clients and the Revenue, Product and Pricing Offices. So sometimes I feel a little more far away from the business. I know I can't have it all though (laughs)!
Why did you decide to join Wakam?
As I did my end-of-study internship at Wakam, I was able to get a taste of the Wakam experience, which I really enjoyed.
First, there is the human size of the company. We were all based on the same floor and everyone knew each other!
The sanitary situation allowed us to organize many small events to meet people in a more informal way: farewell or newcomer's parties and even during the drinks organized by the works council every season. Because, yes, we love to party at Wakam (laughs)!
I hope that we will be able to do it again very soon.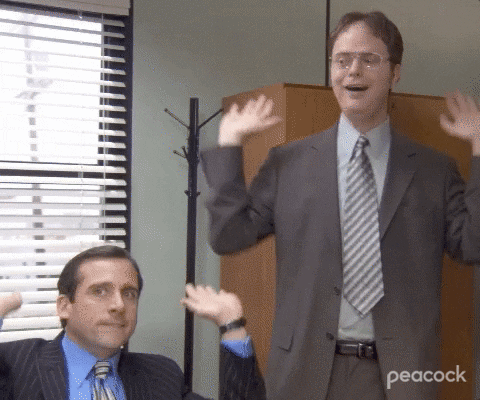 From a professional point of view, what attracted me was the promise of learning and developing my skills in the field of non-life insurance. We have a multitude of partnerships (and therefore products) and I knew that it would allow me to explore the characteristics of each one and gain experience.
It was also an opportunity for a junior like me to have a global vision of the business and to understand what I liked to do or not for the rest of my career.
Could you explain your job in one simple sentence?
I don't know if I can do it as well as Antoine or Charlotte but I'll try anyway! I help Wakam calculate the money the company needs to put aside to be able to face its commitments towards the insureds (or in other words pay the claims).
What do you think about the insurance sector?
Insurance is an industry that has always been and continues to be essential in our lives. To be insured is to guarantee certain protection against the hazards of life. In the past, merchants insured their ships against damage from shipwrecks or even pirates!
Today's world is constantly changing economically and socially. Consequently, the causes of damage are also changing (pay-as-you-go insurance, cyber risks, loss of income, business interruption, etc.).
Insurance is therefore an element that we cannot do without nowadays. It offers us a certain serenity and peace of mind.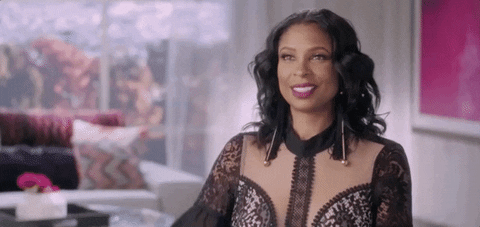 What does a typical week for you at Wakam look like?
I don't really have a typical week except when I'm in the closing period. We have set up little rituals with the other offices (Accounting, Management Control, Reinsurance, IT, Data, etc.). We do regular catch-ups twice a week in order to bring up any difficulties and make progress on the various subjects.
Apart from that, we of course have team meetings to discuss our OKRs and daily life at Wakam. During the confinement, we had set up a small meeting called "allô quoi". It was an opportunity to have a more informal meeting and to talk about other things than work! We do it less often, but it still happens!
What are you working on right now, are you in the closing period?
Not quite yet, but it's coming very quickly! Right now I'm working on the 2022 budget to estimate the turnover in 2022, the number of claims we'll have to settle, and generally speaking, to predict the expected profitability for next year.
Something you are super proud of that you did at Wakam?
It's impossible to remember just one thing! There are lots of small successes.
First of all, when I came to Wakam, I was fresh out of school and therefore had very little experience. And if there's one thing I'm proud of, it's that I was able to dive right into the heart of many issues by working with many different offices. And I would also say my resilience and sense of commitment.
I've been able to keep up at Wakam and I'm proud of what I've been able to learn since I've been here!
If you could add one thing to the offices?
I have a whole bunch of ideas! A karaoke room, massage chairs or a ping-pong table.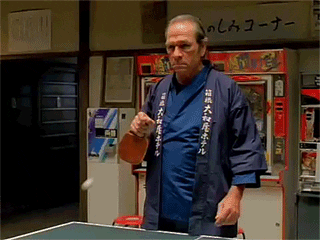 If you had to describe the culture at Wakam, what would you say?
Agility, we often have very short deadlines, and we have to be flexible and efficient in what we do. That's the only way we can get by (laughs). And above all, the team spirit. This is important at Wakam.
You can't accomplish your missions without teamwork. I take this opportunity to say hi to the team!
We are very close at the Technical Direction; we get along and work very well together.
If you could switch job what would you?
I hesitate between two jobs! I've always been curious about becoming a "real estate agent". I am a big fan of Stéphane Plaza and his show "Chasseurs d'appart'"! In fact, I like to picture myself in the apartments and imagine that I am living there. For example, I love walking around IKEA and visualizing all kinds of things!
And the second job (which is completely different) would be to be a Pastry Chef. I love cakes and I find this job very exciting because it allows me to not only eat a lot of them (laughs) but also to please people. A good cake "comforts" as one of my colleagues would say!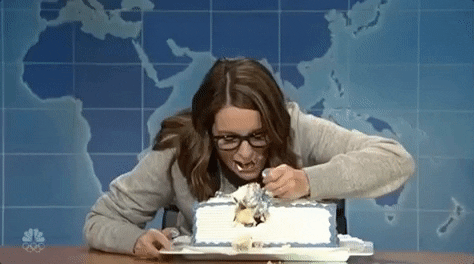 If you could switch places with someone for a day?
Cédric Grolet without a doubt! I find what he does incredible and of absolute elegance! And then he travels very often and works in palaces or on yachts. Frankly, it makes you dream! Do you think we could tag him in the article so that he invites me one day?
(Laughs) Look, you know what? Let's give it a try! He has a Twitter account, so we'll identify him when we publish the article. Cedric, if you're reading these words, we have a huge fan here!
What advice would you give to Wiem when she was younger?
Trust yourself and keep learning new things when you have the opportunity to do so!
A little routine in the morning to start the day?
A little coffee while chatting with my colleagues. Then I look at the priorities of the day and the upcoming meetings.
What is your favorite song/group?
I don't have one favourite band but MANY! I love Maroon 5, Coldplay and of course Queen B: Beyonce.
But right now, I'm listening to two songs over and over: Why Hide by Mark Ranson and 9 to 5 by Dolly Parton (which I listen to every morning)!
Your favorite restaurant next to the locals?
I don't have ONE restaurant, but I do have several.
With the team, we started an Excel file called "Foodies Club" to reference the best restaurants in the area. For Italian food, you have a restaurant called Presto Fresco which is great. Otherwise, you have a "Greek chic" called "Filaka" which is very cool!
I am sure that everyone will ask you for the file after the interview!
Before we conclude, I have one last question that everyone at Wakam is asking. How did you manage to be first in the game we have on Lucca (HR software) which consists in guessing who is the person on the photo and by clicking as fast as possible?
(Laughs) I must confess that the level is very hard now! But at the time there were a lot fewer people in the company. It was quite easy to know who was who. We had a little internal competition with the team, so we had memorized all the pictures!
But I am sure that today I will not be able to beat my own score!

Any last word?
Thank you so much for this interview! To be honest, I was a little worried that I wouldn't be able to find my words and know what to say, but I think it was ok, right? I think it's a great format and I never had the opportunity to talk to you before so it's nice!
I really enjoy our chat, and you did great! Thanks a lot Wiem!
Interview conducted in December 2021.
Emilien Matte
Communication & Content Strategist