Press
Revolut draws on Wakam and Qover to integrate unprecedented insurance cover in its European cards
10 February 2021
2 minutes
Paris, February 10, 2021
Revolut has called on Wakam and Qover to offer a new insurance package to cover its customers with Revolut Metal, Premium, and Plus plans against damage, theft of their purchases, disputes with sellers, and show cancellations due to unforeseeable circumstances (including Covid-19). Launching this embedded insurance across 33 countries is an additional step forward for the financial super app.
Continuing to innovate to enhance client experience. This was the mission that led to a new insurance package being developed with Revolut, the British fintech with 13 million customers.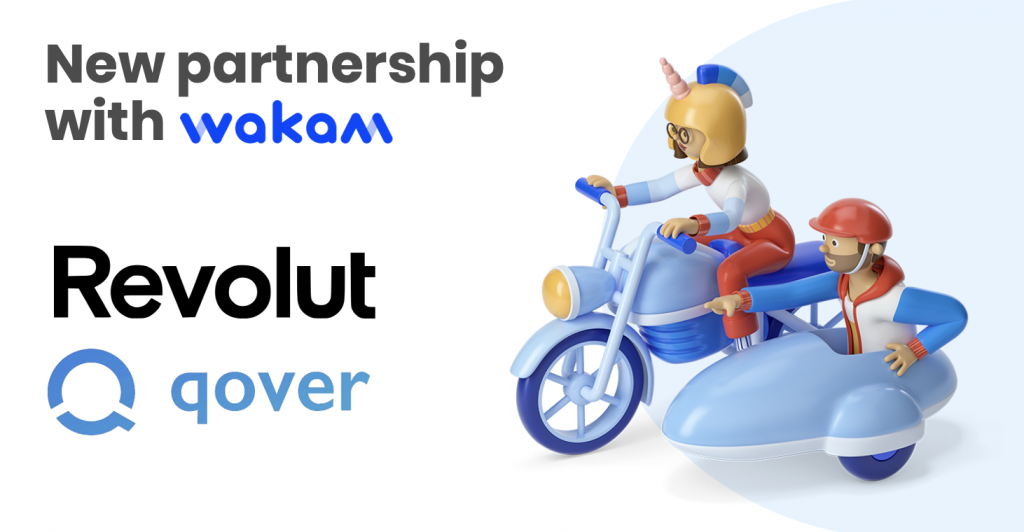 "Since Revolut's inception we have worked to develop our offering so that we can provide our customers with one app, which includes a range of features and smart tools, that they can use to manage their money. We're always looking to add new features that customers can benefit from, so we are pleased to be able to offer those on our Metal, Premium and Plus plans automatic protection for their everyday purchases, and a seamless underwriting and claims experience via our mobile app." said Felix Jamestin, Head of Premium Product at Revolut,
In concrete terms, this insurance will offer Revolut customers across 33 countries in Europe with protection in relation to their purchases made using a Revolut card:
Cover in the event of damage or theft for purchases in the last twelve months.
Speedy refunds in relation to faulty products, or non-compliant products where merchants or sellers may not be accepting requests for a return.
Refunds for tickets for shows, museums, or amusement parks, in the event of cancellations linked to unforeseeable circumstances such as health reasons, including Covid-19, car accidents, or legal obligations. In these cases, Revolut undertakes steps to refund its customers and to take action against sellers where necessary.
Co-developed by Wakam and Qover, this insurance cover is embedded in all Metal, Premium, and Plus plans, at no additional cost to the client. It will allow Revolut to expand its range of services, standing out as a company that provides its customers with day-to-day protection and much more.
Wakam and Qover sign up to roll out this Europe-wide offer
To develop its embedded insurance offering, Revolut called on two innovative names in the insurance industry that succeeded in rolling the offer out in over 33 countries in Europe in a matter of months :
Wakam, Europe's leading digital insurer, is the insurance provider for the product in the 13 European countries where the company is already active, and has joined up with another insurer to cover the other countries where this exclusive service will be available.