Press
Olivier Jaillon published: The Intangible Age "How insurers are building a better world"
3 March 2021
The Intangible Age (Patrimoine Éphémère) by Olivier Jaillon, CEEO of digital insurance company Wakam, is due to be released by publisher Débats Publics on 2 November 2020. In his essay, Jaillon investigates the social and generational impact of transitioning from an ownership-based economy to one centred on asset sharing.
"By facilitating this shift from tangible assets to immaterial wealth, insurance companies will be playing a direct role in fulfilling our individual and collective aspirations: fewer constraints, less inequality, more freedom, and greater solidarity" Olivier Jaillon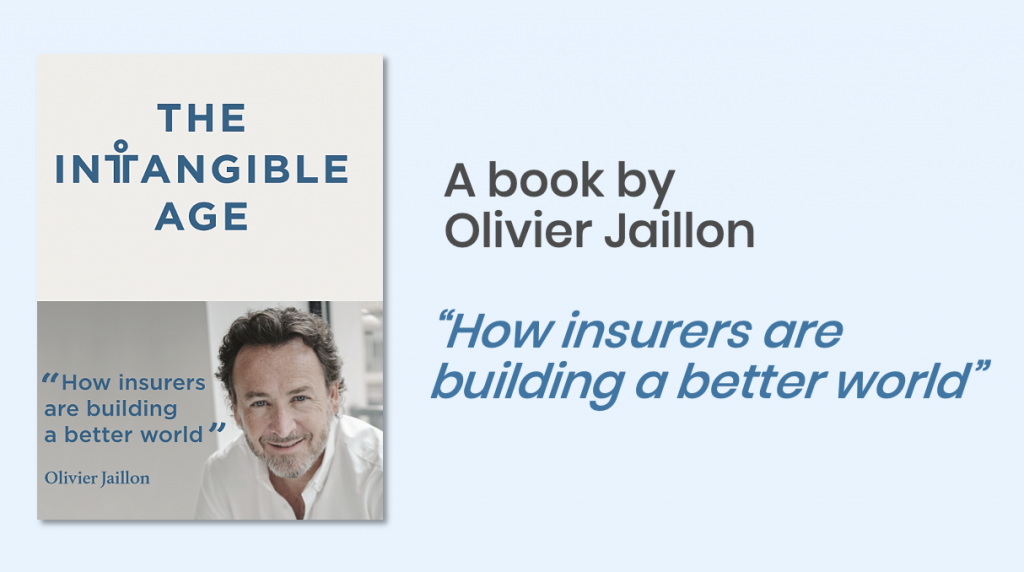 Publisher's note
The intangible age has dawned. Welcome to a world buoyed by asset sharing, as ownership slips ever further into the background. The new generation is no longer prioritizing ownership of goods that embody our consumer society, such as cars. More than just a technological shift, the changes now underway reflect a radical transformation of mindsets.
In this context, insurance is no longer synonymous with private ownership: in order to adapt, insurance will need to become an embedded feature, automatically integrated and built into the goods and services it protects. In doing so, it offers all users universal protection, paving the way for a universal, ethically-minded, and inclusive insurance model.
In light of a revolution on this scale, insurance companies are now being called upon to embrace their role as social and economic stabilizers, equipping societies with the tools needed to withstand the shocks triggered by a growing number of heightened risks.
Offering up a unique insight into insurance companies' mission statement, Olivier Jaillon's eight-chapter essay is an original, forward-looking exploration of the social revolutions and technological breakthroughs currently afoot, in a book that readily shatters the silence surrounding inheritance and wealth accumulation.
Highlights – a glimpse inside the book
Chapter 1: No strings attached
"Discontinuity is the name of the game." p.21. "The cult of immediacy has emerged, as has a movement that is widening the scope of possibilities, and reshaping the dynamics of commitment." p.27
Chapter 2: The sharing economy
"This phenomenon has done particularly well among millennials, who are increasingly unwilling to purchase items such as cars, music, or luxury goods, preferring instead to opt for new services that give them access to these items without needing to buy them." p.44
Chapter 3: Agility built to last
In an age underpinned by disruption and the "no commitment to buy" culture, speed and agility have become key criteria, as has the ability to innovate by drawing on "test and learn" practices." "Sharing economy platforms have chosen to prioritize facilitating networking between clients and suppliers of services and goods." p.65
Chapter 4: Insurance and the new normal
"The transition from an ownership economy to a sharing economy is a tidal wave that companies will need to ride if they want to keep their heads above the water. Within this context, the insurance companies best placed to succeed are those that manage to harness the tech boom for the benefit of consumer aspirations, by consolidating their model based on values inherent to the digital age: transparency, trust and protection." p.104
Chapter 5: The fourth line of defense
"For the insurance industry, there's no escaping this need to reflect on values." "The idea is to build on the groundwork laid by regulators, seeking inspiration in new consumer patterns, digital uses, and the values that underpin consumers' social aspirations, all in a bid to forge a rock-solid fourth line of defense designed to safeguard the end client, turning user protection into a categorical imperative." p.113-114
Chapter 6: Universal insurance
"In the future, no product or service will be sold without embedded insurance, thereby paving the way for universal insurance models that are more inclusive, more ethically-minded, and more resilient than ever." p.130
Chapter 7: Social and economic stabilizers
"As new risks continue to emerge, the challenge will center around the idea of developing innovative insurance models that refuse to sacrifice the sector's core values and the lifeblood of democratic life on the altar of technology. A vision of building a better world – not necessarily the "best" of worlds." p.147
Chapter 8: Farewell to tangible inheritance
"Tangible asset inheritance is no longer the status quo." p.164. "The idea isn't to abolish wealth transfer, but rather to shift the focus, ensuring it contributes to building community and reducing inequality." p.165 "In terms of inheritance, in the future, the emphasis will be on leaving the next generations with an intellectual heritage, a legacy formed of a portfolio of beliefs and values." p.16