Press release
Wakam reorganizes its governance structure and accelerates its development
11 April 2023
4 minutes
Catherine Charrier-Leflaive is appointed CEO, and Olivier Jaillon becomes Chairman of the Board of Directors, succeeding Emmanuel Clarke who remains on the Board and becomes Senior Advisor. Alexandre Morillon becomes VP Transformation, Risk & Compliance (Deputy CEO).
Wakam posted 44% growth in 2022 and exceeded €650 million in revenue
Business is now two-thirds international with a footprint spanning 32 countries
The mission statement is confirmed in the company's development with the launch of the Wakam for Good endowment fund and the ongoing development of inclusive insurance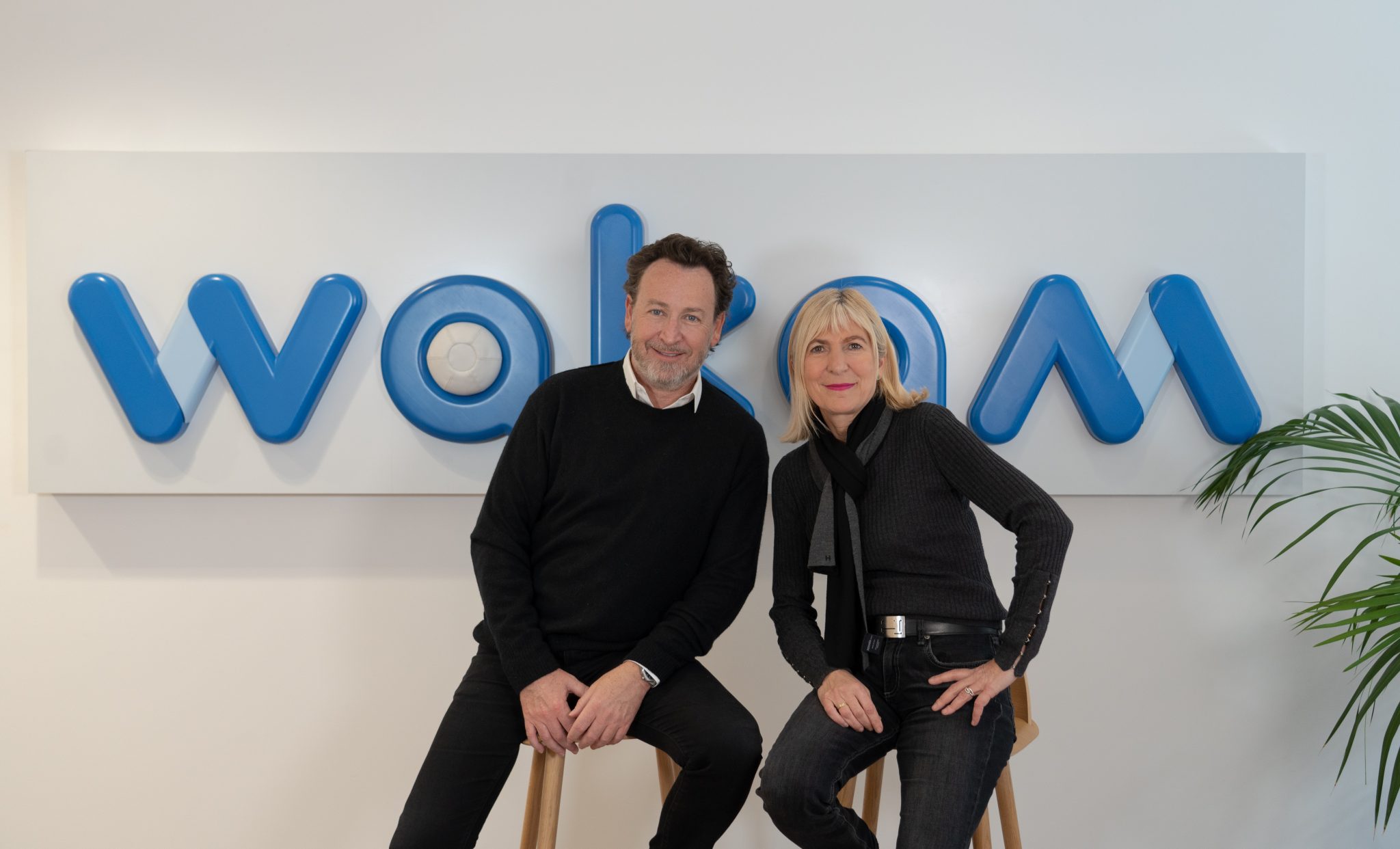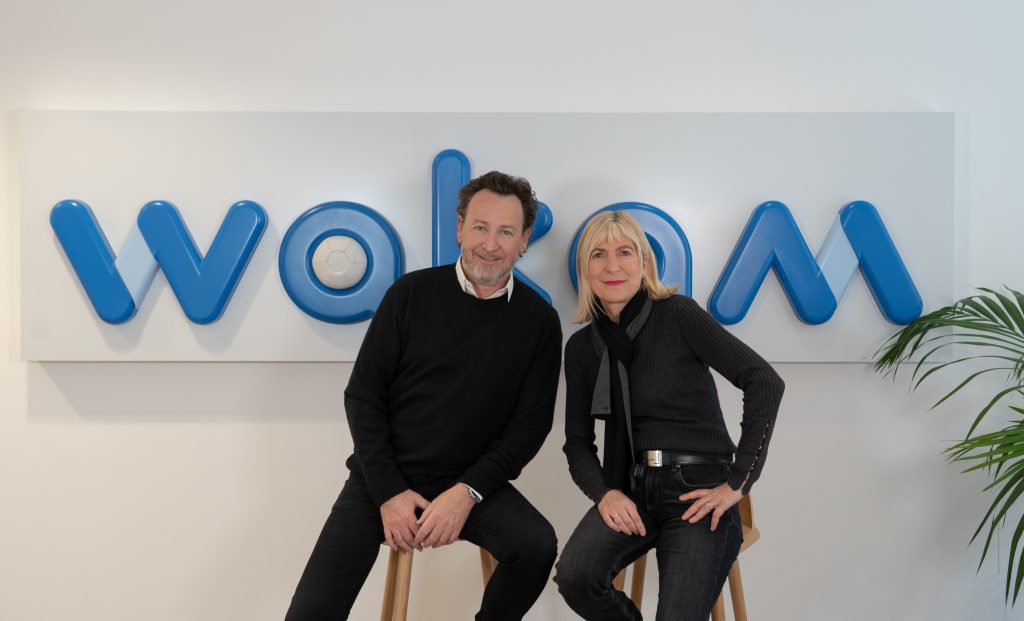 Paris – April 11, 2023 – Wakam, a B2B2C insurer that creates bespoke, white-label insurance solutions for more than 150 distribution partners, today announces a change in its governance structure.
A complementary duo to accelerate Wakam's development
By appointing Olivier Jaillon as Chairman and Catherine Charrier-Leflaive as CEO, on April 4, 2023, Wakam's Board of Directors opted for a seasoned duo to steer the company into a new stage in its development.
This duo has a proven track record in the insurance industry and shares the same vision for more transparent and impactful insurance. This change of governance will enable Wakam to achieve the operational excellence and transformation inherent in the company's strong growth.
Olivier Jaillon said: "I am delighted at Catherine's appointment as CEO, which is a natural step in order to support the company's strong growth. I will be involved in strategy, in securing major pan-European partnerships and in developing our Play&Plug platform, which is the real foundation of the partner relationship. I have total faith in Catherine's ability to manage Wakam and lead the teams as she's been doing since she joined us over a year ago. We will continue to move forward together, rising to the challenges ahead and defending the vision we share for the insurance industry in terms of agility, innovation and ethics."
Catherine Charrier-Leflaive said: "Thanks to Olivier's unique vision, Wakam has undergone a real transformation to become a committed, innovative and international business and the European leader in white-label insurance. With Olivier, we share the ambition and strategy to pursue this development pathway by leveraging our common and complementary competencies. I look forward to working with him in my new role as CEO. My experience in the insurance industry and in transforming organizations will enable Wakam to achieve its ambitious goals with the help of its efficient and committed teams."
In 2022, Wakam accelerated its growth and made a concrete commitment as a mission-driven company
In 2022, Wakam has proven the strength of its model by generating over €650 million in revenue, up by 44% on the previous year. The company posted record sales performances in France and abroad with 130 new partnerships signed.
Now present in 32 countries, Wakam has accelerated its international expansion, generating 66% of sales outside France. The company has notably gained a solid foothold in the United Kingdom through major partnerships. In order to support its geographical expansion, in 2022 Wakam opened its first offices in the United Kingdom (London), Italy (Milan) and Germany (Munich) and created its own Lloyd's syndicate (1347).
Wakam has also made strong commitments as a mission-driven company, with the launch of an insurance policy against bullying at school, and the creation of a home insurance product in association with the Paris City Council, accessible to the most modest-income households in the capital. Olivier Jaillon and Catherine Charrier-Leflaive will be pursuing this commitment to inclusive insurance and will continue to develop the Wakam for Good endowment fund launched in 2022.
Olivier Jaillon is a tech and insurance entrepreneur who has founded several companies in France and the U.S. Since its acquisition in 2000, he has transformed Wakam, making the company the European leader in digital insurance while instilling a unique corporate culture in the insurance world. He is the author of the book The Intangible Age in which he presents his vision of embedded insurance that contributes to economic and social stability.
Catherine Charrier-Leflaive joined Wakam in early 2022 after a long career in banking and insurance. She has contributed to the transformation of major organizations, including Aviva, Generali, and La Banque Postale where she particularly created and led La Banque Postale Assurances. Catherine is also President of APCADE, the French association for the promotion of competition in the loan insurance market.
Alexandre Morillon joined Wakam in 2022. He has more than 20 years of experience in both the P&C and Life & Health insurance environments. At Generali and La Banque Postale he contributed to the launch of the digital bank and the success of the bancassurance model. He has been an effective manager of 3 insurance subsidiaries. He is listed in the 2023 list of insurance talents.
About Wakam
Wakam is a B2B2C insurance company that creates white-label insurance solutions via its Play&Plug® technology platform for more than 150 distribution partners. With a footprint spanning 32 countries and revenue of more than €650 million in 2022, mostly generated outside France, Wakam is the European leader in digital and embedded insurance. This profitable company has been experiencing fast growth for over seven years. Strongly committed to social responsibility, Wakam is a mission-driven company dedicated to "enabling transparent and impactful insurance".