Press
Insurtech launch helps creatives snap happy with seamless gear hire across Europe
15 June 2022
3 minutes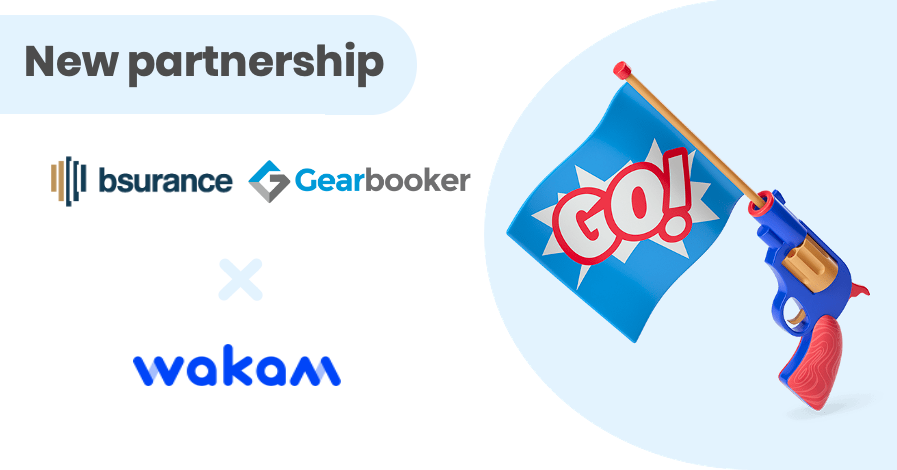 Unique Wakam, Gearbooker and bsurance partnership breaks down cross-border insurance barriers to offer a seamless media equipment rental experience
bsurance, a leading B2B2C embedded insurance platform, and Gearbooker, Europe's first Peer-to-Peer (P2P) equipment hire platform for the creative industry, have come together to offer customers a seamless, embedded insurance solution. Importantly, it marks one of the first cross-border insurtech products of its type and a defining step in overcoming the complexity around differing insurance legislation and regulation throughout Europe.
The partnership's goal is to provide a simple, worry-free experience for both renter and owner by embedding insurance directly at the point of sale. Creative professionals, who rent products such as cameras, audio gear and drones, will enjoy instant tailored cover for damage and theft at checkout. For the owner, there is peace of mind in the assurance of full compensation in the event of an accident up to the value of €50K. Along with the ease of renting P2P gear, end users also have the advantage of renting and testing out all the latest gear directly from leading retailers, such as Nikon and Canon, without having to buy.
The insurance, which is offered by French insurer Wakam, is supported with Austria-based bsurance in the role of MGA and tech lead for the Dutch media gear rental business.
Gearbooker, which is present in the Netherlands, France and Belgium, is one of the fastest-growing P2P marketplaces for the creative industry, with over 9,000 different types of gear and a user base of 13,000. The tie with bsurance opens up a vast new revenue stream for the company as it looks to take its high-growth business model to the international stage.
The product was launched in early May 2022 and immediately resulted in hundreds of policies sold. Based on the first few weeks of operations, the monthly growth rate will surpass 20% in product sales.
The Founder and CEO of Gearbooker, said: "bsurance has exceeded all expectations. The team's hands-on and versatile approach to insurtech really gives bsurance the edge in bringing custom-made insurance services to today's digital-first consumers within a varied catchment. We are looking forward to partnering with bsurance as our marketplace continues to grow."
Lorenz Graeff, CEO and Co-Founder of bsurance, said: "Despite the perception that Europe operates a fairly similar regulatory insurance framework, the reality is that it can vary dramatically from country to country. Therefore, this cross-border collaboration signifies a huge step forward for the industry in breaking down the inherent red tape barriers and is indicative of our ability to support customers from diverse and complex backgrounds."
Of the resulting product, he adds: "As digitalisation continues to change the way we communicate and spend money, the P2P model continues to grow at remarkable speed as a more economical option. As a company at the forefront of this shift, we are excited to collaborate with Gearbooker to help create a more beneficial user experience for renters and lenders by embedding insurance into the overall customer journey. As demonstrated, there is also the benefit of a hugely lucrative revenue stream directly correlated to overall demand."
Franck Pivert, COO Revenue at Wakam also comments: "We are happy to join forces with one of the top Austrian insurtech companies to launch an embedded damage and theft insurance in France, Belgium and Netherlands for Gearbooker. Once again we have illustrated our ability to support actors with diverse backgrounds in creating from scratch innovative insurance solutions distributed throughout Europe. In a world embracing usage versus property, this seamless insurance solution designed for the circular economy is very meaningful."
Gearbooker and bsurance will be attending the Digital Insurance Agenda (DIA) in Amsterdam, June 29-30 2022, where they will be presenting the product and their cooperation in a Show & Tell.
The partnership with Gearbooker follows bsurance's recent work with Refurbed to provide tailored protective cover, Amodo to create AI-driven car insurance products, Kika/Leiner to provide omnichannel insurance cover and collaboration with Tatra Banka to develop transaction-based short-term travel insurance.
If you want to know more about our products.
​​