Business
Results 2021 of our NPS survey
6 Dicembre 2021
1 minute
Last October, we interviewed all our distribution partners to measure their satisfaction and identify areas for improving our partnership. Whether it is positive or negative, it is the best way for us to better understand their expectations. At Wakam, we are constantly looking for ways to improve our processes in order to better serve our present and future partners.
Today, we would like to share with you, in full transparency, the main findings of this survey in which we obtained a recommendation score (NPS) of +27, an improvement of 2 pts in one year.
We also note that the effort deployed by our partners is too high for us (5.5/10). That's why we have already started a complete redesign of our digital platform "Play & Plug". It will allow them to build their partnerships more easily and to follow their results with the best possible user experience.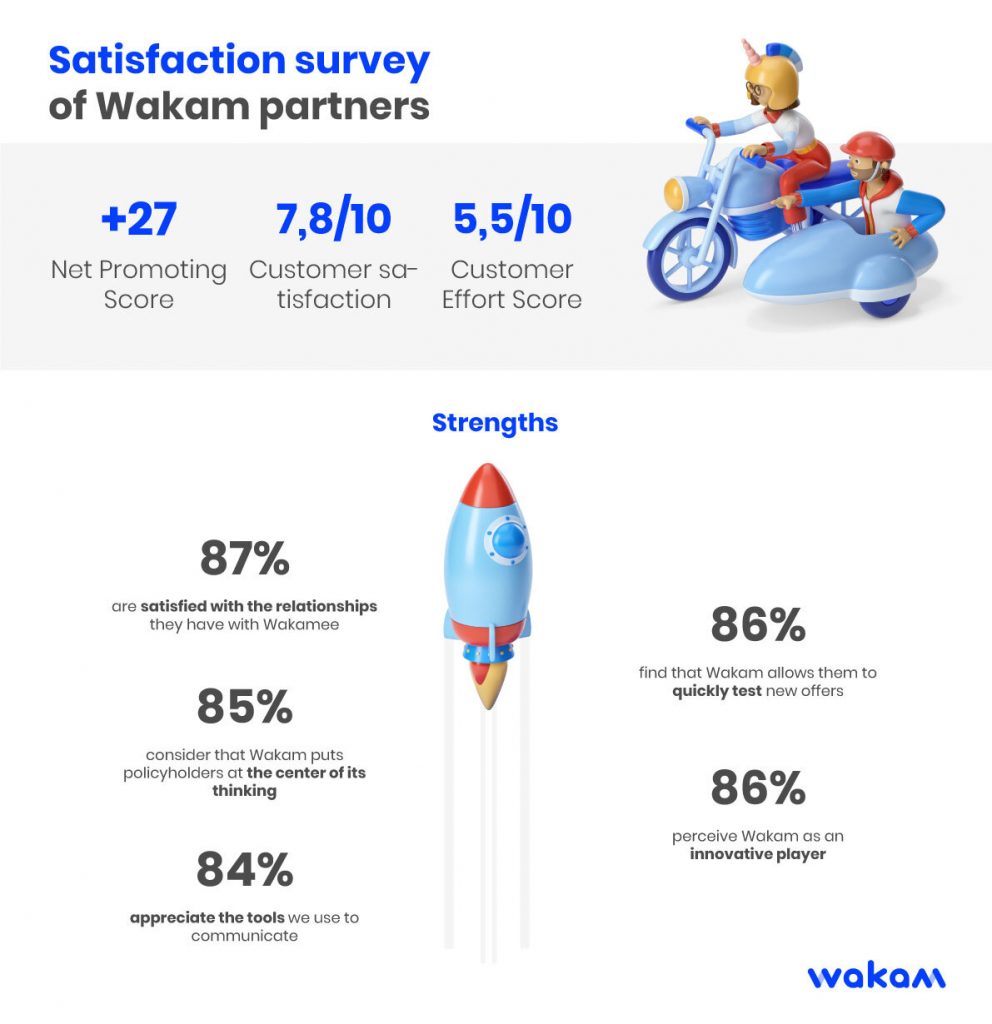 Emilien Matte
Brand Content & Social Media Lead