Wakamees
Wakam Inside: Claire Geoffroy
Each month we give the floor to Wakamees who make the company and work daily to enable impactful and transparent insurance.
20 Ottobre 2021
7 minutes
This month we sat down with Claire who joined Wakam as a "Legal Expert" in the Legal Office. She shares with a lot of humility and humour her experiences before Wakam, her journey and the extraordinary life of her 4th-floor neighbour! She also tells us how, only 3 days after her arrival, she went to London to negotiate a pan-European contract with one of our biggest partners. You can read all about it in our new interview.
Hello, could you introduce yourself?
Hello, I am 29 years old, and I come from the south of France, from Nice to be precise. I grew up and did most of my law studies there before finishing them in Paris. I've been living here for seven years now.
I have two cats, I'm getting married in August, I love music and travelling. I share my time between Paris, Nice and the Burgundy!
When I graduated from Assas Law School, I worked for two years for an insurer. It was my first real job in a big company, in La Défense. It was quite crazy for a provincial like me!
I then went to work for a French broker that had just been bought by a large American group wishing to expand its business in France. I worked for the French branch for three and a half years. Even though it was a large international group, we were a small team in France. Four people in Neuilly with the head office in Aix-en-Provence (which allowed me to go home)!
The European headquarters were in London, so I travelled a lot! There were two of us in the legal department, so the daily work was very formative.
It was a really great experience.
Why did you join Wakam?
One day I was contacted to join Wakam, and I was immediately seduced by the missions and the work environment. We have great offices in the heart of Paris (Sentier) and the missions seemed very interesting. Above all, Wakam is a human-sized company. Back then, I thought working in an insurer was synonymous with going back to a tower in La Défense and working with thousands of employees. And to be honest, I didn't really want to do that (laughs).
I loved my old job but was looking for a new challenge in my professional life. After 3 years I needed a change of air.
The Legal Office had just been created at Wakam so there was everything to build on! The team was growing, we were creating the Office, I found that very challenging and exciting!
We were starting from scratch but with the appropriate resources to implement many things. A small but important plus, the atmosphere seemed great when I went for my interview in the office. There was a good dynamic, so I let myself be tempted (and honestly, I don't regret it!).
You are "Legal Expert" at Wakam but what exactly does that mean?
I deal with international partnerships. In fact, I step in very early in the partner's life cycle. And I work hand in hand with the Revenue Squad from the 'hunting phase'. I check that we have the right accreditations, that the contractual model considered is compliant and in line with our appetence. We write letters of intent if necessary and build the beginning of the partnership.
Then we work with the Project Squad to build the legal, operational, and financial plan that we will propose to the partner. We draw up a list of the parties' commitments, like a kind of due diligence. This is a huge team effort that we carry out with the Reinsurance, Revenue and Product Squads.
We build the framework of the partnership and must make sure that everything is legally secure.
We then draw up the contracts, negotiate them and finally arrive at the signing phase after a lot of teamwork with the different squads.
Finally, we also manage the day-to-day running of a partnership (such as contractual changes, contract enforcement issues, possible disputes, terminations, etc.)
If you had to explain your job in one sentence?
I help build a solid, long-term business relationship!
What do you think about the insurance sector?
Today, I think that it is a sector based on ageing foundations. But working at Wakam, in contact with our partners, I realize that there is a strong dynamism. There is a real emergence of players who want to revolutionize the sector, like Luko, Zego or even us (laughs).
When we launch a new product or enter into a new partnership, I really feel that everyone involved is committed to meeting the customer's needs. The customer must come first.
Yes, insurance is still a business, but it must always be at the service of the customer. The best example I can give you is when we became a mission-driven company last March. This is a sign that mindsets are changing.
I really feel that there is a renewal in the insurance sector, and it feels good!
What does a week at Wakam look like?
It is punctuated by discussions on contracts, exchanges with the different Squads and partners.
At Wakam we are always looking to improve our processes and find the best possible organization. Usually, our Friday mornings are reserved for improving our Office.
We take time to think about how we can improve the organization in the Office. Our Office is still under construction. Today, we are four and we never really took the time to "industrialize" everything.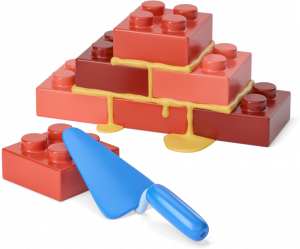 It's been almost a year since we started this little ritual in the Office. I find that thanks to this, we are much more agile and work more efficiently.
What are you working for the last couple of months?
We work a lot with the Offices of Raphaël (Chief Data Officer) and Sébastien (Chief Technology Officer) to improve all the services we provide to our partners.
And, with the Office Mission on one of the strong commitments* we have made: provide simple language documentation. Our ambition by the end of 2023 is to transform the contractual documentation of all our products so that they are more understandable and clearer for our end customers.
(Wakam became a mission-driven company in March 2021, to know more)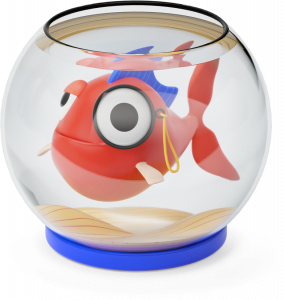 Something you are super proud of that you did at Wakam?
I joined Wakam at the end of July 2019 and a few days later I was off to London to see one of our iconic partners! It was a bit of an express onboarding. I didn't know anyone and had only been here a few days.
At the time, we hadn't yet signed the contract and knew that the partner was growing fast. The topic mobilized a lot of Squad in late 2019 and early 2020.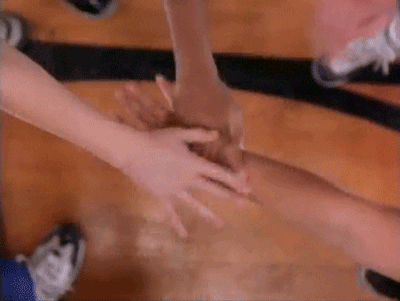 The negotiation lasted more than 8 months. I'm quite proud because it's the first pan-European contract I've worked on!
If you could add one thing to the offices?
We recently reorganized the offices and are now closer to the teams we work with daily, such as the Compliance Office! We have small, dedicated cubicles for our meetings, calls and are quiet. It's perfect!
If you had to describe the culture at Wakam, what would you say?
It's a culture of performance and hard work. But it's always a caring culture.
It doesn't matter how high up the hierarchy you interact with. Everyone always makes themselves available to move things forward.
I always learn a lot from the exchanges I can have with the other Wakamees. It's a really stimulating environment!
If you could change jobs, what would you do?
I love manual work, crafts, so I think I would be more interested in an artistic profession around the sculpture, couture, or design!
If you could change places with someone for a day?
My neighbour on the 4th floor (laughs)! He is a producer. He told me that one evening he found himself in an empty Paris (because of the lockdown) shooting an ad for Dior. I often run into him when I'm leaving for work, and I always ask him what crazy projects he's going to be on next! He travels to the four corners of the world to shoot in incredible places, it's really a dream come true!
What advice would you give to Claire when she was younger?
Dare! You shouldn't be afraid to be daring in your job and not always listen to external advice.
I think you must believe in yourself and trust your instincts! If you think something is right for you, you must go for it.
This is really a piece of advice that I try to apply in my everyday life! Dare to do it so you don't regret it. So far it has always worked for me (laughs)!
A little routine in the morning to start your day when working from home?
Yes!

I'm a big fan of breakfast, which is almost like a huge brunch every morning. I have a small coffee with milk foam. I make myself a muffin and sometimes even an egg! Without breakfast, I can't start my day! Now that I think about it, I have more dishes for my breakfast than my dinner (laughs).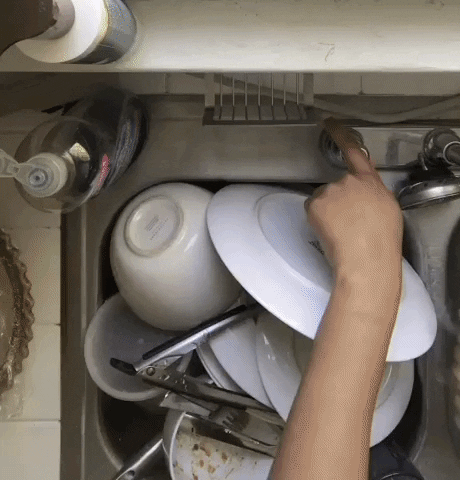 What is your favourite song?
Your best restaurant next to the offices?
It's called "Chez Jeanne", there is a clothes shop in the restaurant which is very nice.
Any last word?
I would love to go back to my favourite restaurants and come back to the office to see everyone again! But despite all this, we still manage to work in a great atmosphere so it's great!
Interviewed in July 2021.
Emilien Matte
Brand Content & Social Media Lead