People
Wakam Inside: Ilham Dahmani
Each month we give the floor to Wakamees who make the company and work daily to enable impactful and transparent insurance.
4 abril 2022
7 minutes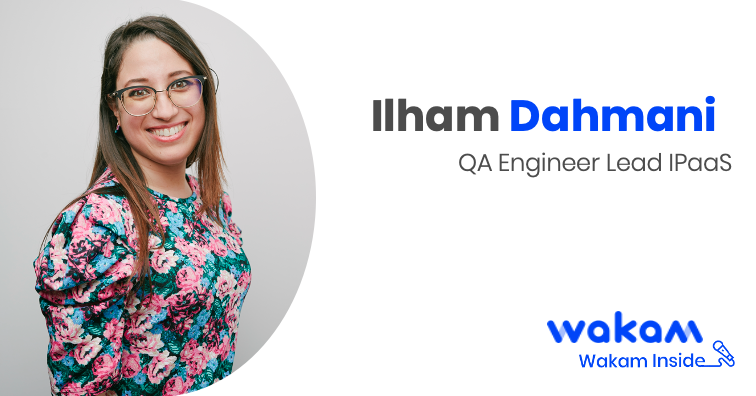 We sat down with llham, QA Engineer Lead IPaaS (don't worry, we'll explain what it is in the article) at Wakam for the past 3 years! Arrived as an extern at first, she explains why she decided to take the step and join us as an intern. We talked about culture and she also told us who she would change places with at Wakam for a day. All we can tell you is that it's not just anyone!
Hello, can you introduce yourself?
Hello, I'm Ilham Dahmani, I say my last name because now there are two Ilham at Wakam! My background is a bit strange because I started doing computer science and math before turning to economics and insurance.
What did you do before joining Wakam?
I worked for 10 years in different consulting companies. I still remember my first experience (as an intern). Not knowing anything about IT but I was asked to code in Saas! I was then sent to Axa for a mission as PMO & Qualification Manager. I stayed there for 3 years and did several jobs in different fields (Life, P&C, Health).
I also carried out other missions in various insurance companies and in the banking sector where I had the chance to manage teams of 3 or 4 people.
And then you arrived at Wakam?
I joined Wakam in January 2019 as a QA Engineer Lead IPaaS with an externship contract. I was responsible for managing the acceptance of our IPaaS platform and setting up all the testing logic.
There were few procedures in place back then, so I had to quickly build up my skills! I finally signed a full-time contract as Wakamee in June 2020.
You are «QA Engineer Lead IPaaS» but what exactly does that mean?
It is important to note that all our insurance products are accessible via APIs from our IPaaS platform. With Nassima we make sure that everything works properly for our partners. Thanks to a test script (which we are in the process of automating) we check that the calls [to the APIs] are working and that the data is storage in our IT system, especially in our blockchain.
We make sure that there will be no bugs in production (that doesn't prevent them sometimes, but we do everything to avoid them!)
We are really on the whole value chain of the platform. We work with the Product Office to publish the API and with the Data Office to make sure that our data gets into our systems. We also take care of support and find the right person to contact if a partner has questions.
And for some time now I have also taken on the role of Scrum Master following a training course. I wanted to put in action what I had learned to help the team. So, I'm in charge of leading sprints, stand-ups, etc. We are developing a real Agile culture; I am very happy about it!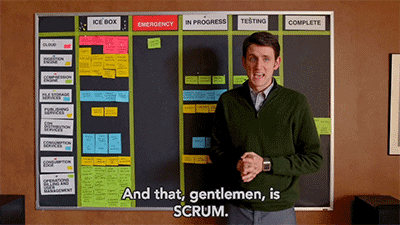 What made you want to stay and be a full-time Wakamee?
I was really seduced by the state of mind and the atmosphere that prevails at Wakam. Because there are few pre-established processes in my area, I have a lot of autonomy. This allows me to implement my own ideas and to test different tools.
When I arrived, my manager really gave me carte blanche to build everything. The fact that I was trusted and given free rein really showed me that I belonged at Wakam.
I didn't feel like I was just a contractor or someone passing through. I really felt like I was part of the company, so I was committed to doing things right and going above and beyond my duties.
The company is really on a human scale, we can constantly propose new things! This was not always the case in my previous experiences. At Wakam, you always want to do more and take on different subjects.
In fact, the more different things I can do, the more fun I have!
Can you explain your job in one simple sentence?
I help ensure that the tools we make available to our partners are reliable.
What do you think about the insurance sector?
I think it's an industry that has evolved quite a bit. Insurance is not always appreciated, and insurers are always seen as the scammers (the famous little lines in the contracts you know!)
But I think it's a business that makes sense and has a strong added value. If we didn't have insurance today, we'd be in a lot of trouble for many things. We are sometimes happy that the insurers are there to indemnify us! I think it's a great job and that's why I'm so happy in this sector.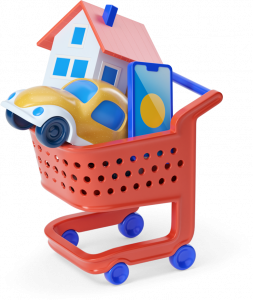 What does a week at Wakam look like for you?
Lots of unexpected twists and turns (laughs)! It is punctuated by meetings, requests from partners and bugs to fix on the APIs. I also regularly work with a developer: while he's coding, I'm doing tests in parallel.
In addition, we continue to evolve the IPaaS platform by implementing new features.
I also try to create little moments of conviviality between us! We have a 30-minute meeting during the week where we play little online games to relax! We usually do this at the beginning of the afternoon. It allows us to keep the team spirit when everyone is working from home.
What are you working on at the moment?
Sur la reprise de données. On a eu quelques bugs en production et les données ne sont pas bien redescendues du On data recovery. We had some bugs in production and the data did not come down well on the Data Office side. For example, there may be an error on a contract date or on a guarantee. And with blockchain, it's more complicated to modify the data if there's an error.
We are working with the developers on the development of a tool to automate the process. We will be able to cancel all the contracts that have errors and create new ones. Before, this was something we had to do manually!
We are also still working on automating the tests. We are feeding the tool with more test scenarios to make it more robust and to have a more reliable platform.
Something you are super proud of that you did at Wakam?
It's the fact of having a real test logic. When I arrived at Wakam, there was no real QA process. Everything was still very manual and not really industrialized like today.
I managed to create a real test repository that allows us to make our platform more robust and reliable. And I'm pretty proud of that!
If you could add one thing to the offices?
So I've already asked myself that question! I would love it if we had a break/relaxation room so we could read a book or take a little nap. And it would be great if we had a gym in our office too (with showers of course)!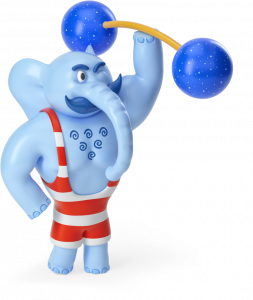 If you had to describe the culture at Wakam, what would you say?
It kind of ties in with what I was saying before.
It's a place where you can come as you are and where you can suggest ideas. There's really a kindness between Wakamees which is great. Nobody tries to stop you when you give ideas.
It allows you to free your mind, to think differently and always look for new ones. It really helps us evolve and grow. We really have a culture that I love. 
Among our 11 cultural markers, which one is most like you?
Without hesitation, it is: «We are curious, and we learn». It's really the one that's most like me. At Wakam, I don't put barriers and say to myself «no I can't do that». I am hyper curious, and I love to learn new things.
(Take a look at all our markers)
If you could change jobs, what would you do?
So if I were to make a complete change I might take up baking! It's something I love to do.
And I'm also a fan of perfume and cosmetics so why not become a «nose»!
And if I were more reasonable, I would love to coach people and do training to help people gain self-confidence for example. In my qualities, I am a very good listener and I think that helping people to better understand their expectations and what they need could be something I would enjoy.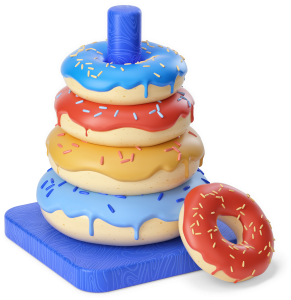 If you could switch places with someone for a day?
(Laughs) I would love to be in Olivier's [Jaillon, CEO & CPO of Wakam] shoes to see his daily life. I'd love to see the decisions he has to make and how he thinks. It would be awesome!
What advice would you give to Ilham when she was younger?
Not being afraid to take risks and go for it. I've always been a pretty fearful person and afraid to take a chance. I think it was due to a lack of confidence in myself.
So frankly, you have to go for it, screw up and learn from your failures!
What is the first thing you do when you arrive at the office?
I can't start my day without coffee. It's mandatory! And then above all, breakfast. For me it's sacred! It allows me to take 5 minutes to breathe and prepare for my day.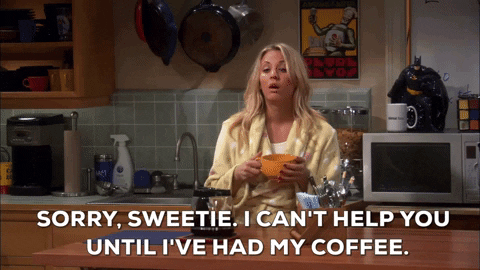 What is your favourite song?
To motivate me I listen to «Eye of the Tiger» by Survivor! In Rocky when you see him running up the stairs it's the thing that boosts me when I'm working out!
What is your favourite restaurant next to the office?
So I have several actually.
There is Grainar and the Rubis which are located on Leopold Bellan street, it's really good!
You also have an Italian restaurant called «Les amis de Messina» and a Brazilian restaurant called Uma Nota not far away from the office!
Any last word?
Well, thanks already! I think it's really nice to do this kind of format and to take the time to put Wakammees under the spotlight! I am very happy to be able to evolve at Wakam and I hope it will continue!
Interview conducted in January 2022.
Emilien Matte
Communication & Content Strategist