Business
Discover our white paper about Embedded insurance
7 mars 2023
2 minutes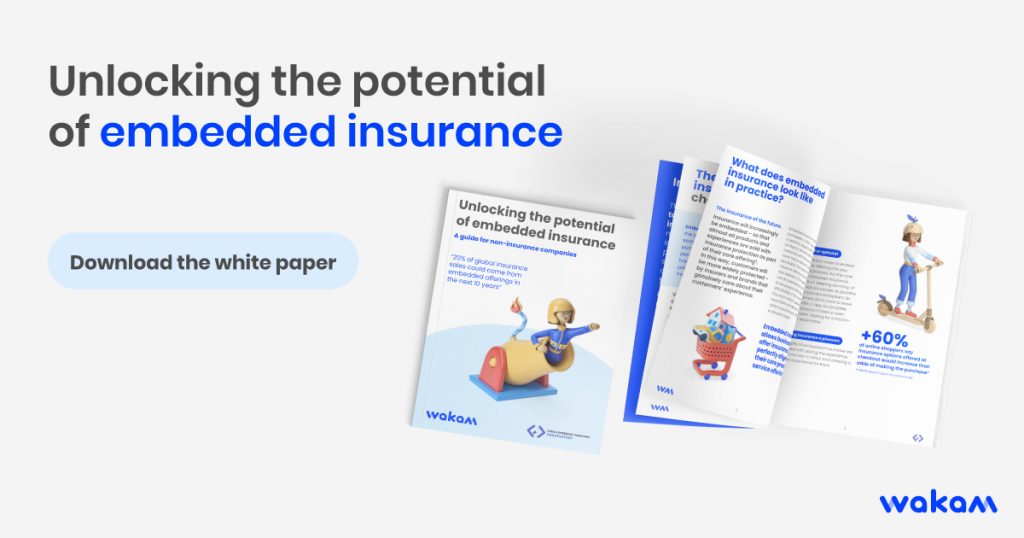 Wakam and the Open & embedded insurance Observatory have created this playbook which provides an introduction to embedded insurance for non-insurance companies.
Explore in this playbook the myriad benefits of including an embedded insurance offering into your value proposition for your customers. It reveals how to easily get set up with an embedded insurance offering that will meet – and exceed – your customers' needs. It also gives insights into the different models of embedded insurance, details real-life use cases, and defines a strategy to ensure the successful implementation of your insurance solution.
And it explains how embedded insurance has a real impact on societal trends and consumer needs.
A guide for non-insurance companies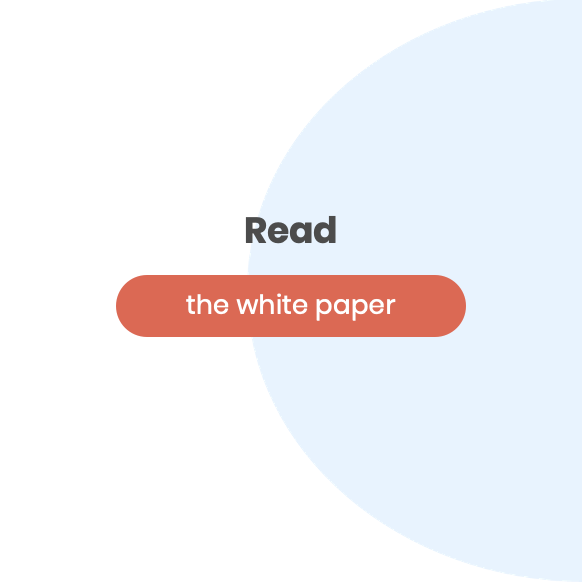 "20% of global insurance sales could come from embedded offerings in
the next 10 years"
Read the white paper
Insurance can be embedded in a variety of ways, across almost any industry. There are three overarching models for embedding insurance – each gaining popularity as insurers and non-insurance companies increasingly work together to meet changing customer needs:
Embedded insurance models: Something for everyone
Soft embedded
In this model, customers 'opt in' to purchasing insurance that is presented to them at the Point Of Sale (POS) or a relevant point in their digital buyer journey, within the brand's customer journey and experience. This can often be as simple as selecting a tick box at the online checkout to opt in to purchasing the cover on offer.
For example, car rental companies offering insurance for damage to rental vehicles or theft cover offered when purchasing a new bike.
Hard embedded
Here, insurance is automatically added as part of the sales process and customers need to actively 'opt out' of purchasing the cover if they do not want the insurance. Although this model is not allowed in the UK or France, it is used in several other EU countries.
An example of hard-embedded insurance is when an extended warranty is included in the purchase of an electrical appliance – and a customer may wish to opt out of paying for the protection of the warranty.
Bundled
This model takes a number of forms, but essentially involves products or services where there is no choice to opt in – or out – of the insurance protection, as it fully contained within the purchase or use of that product
or service.
—
The Open and Embedded Insurance Observatory is a global organization aimed at delivering the value of embedded and open insurance.
The Observatory performs research and market intelligence on the global applications of embedded insurance and open insurance, and provides its members with actionable insights to best position them in making their business decisions. Based on the ongoing observation and decoding of the global applications of open and embedded insurance, we analyze the information captured, connect them to draw a coherent and meaningful view of the market, and deliver actionable insights on the success cases and lessons learned, leveraging on our extensive advisory experience.

openinsuranceobs.com