Case study
How Koala is revolutionizing travel with parametric insurance
Ugo Weyl, Co-founder and CEO of Koala, agreed to talk to us about the journey of this insurtech company that was founded in 2018. Koala is reinventing the travel insurance customer experience with its simple and transparent offers.
22 Aprile 2021
5 minutes
He recounts how he was looking for an insurer that shares his innovation-focused values and can launch products in a matter of weeks. He also tells us how Koala managed to bounce back from the Covid-19 crisis to raise capital and accelerate recruitment.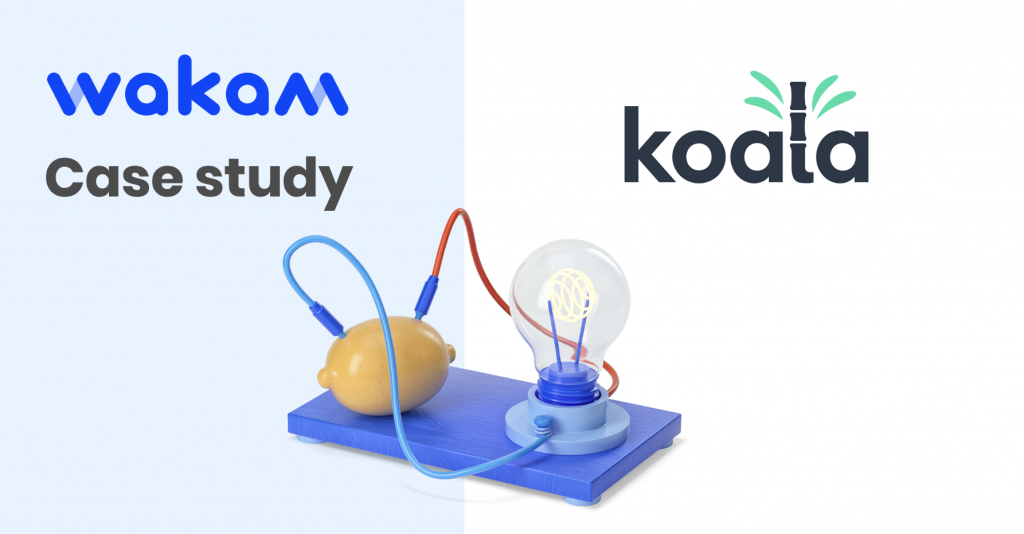 Introducing Koala
Founded in late 2018 by Ugo Weyl, Léo Tordjman and Antony Mechin. Koala is a French insurtech company that aims to become the ultimate travel companion. From the moment you book your trip to the minute you return home.
To do so, Koala is trying to freshen up the travel insurance sector by developing an entire portfolio of travel insurance solutions from scratch. The idea is to replace the market's traditional products with products that are managed entirely automatically, require zero supporting documents, and proactively compensate travellers – whatever the reason!
Available from a dozen travel distributors, Koala now offers 'cancel for any reason' insurance in the event of flight cancellations or delays. The insurtech company also offers a product that allows travellers to cancel their bookings in a single click, with no supporting documents or reason required.
Sparking high demand among companies in the travel industry, Koala closed a €2.2M seed round during the Covid-19 pandemic and currently has nine staff members.
If you want to know more about Koala.
Why did you choose Wakam for your parametric insurance offer?
"We were looking for an innovative insurer capable of supporting us with the launch of our very first insurance product: any reason 'delayed flight' insurance with an extremely fast time to market.
We decided to work with Wakam for three reasons:
The first is how strong your distribution model is. You're a B2B2C company that uses intermediaries like Koala to distribute your white-label products. The roles and responsibilities of each member of your team are clearly defined from the get-go, which we very much appreciate.
The second reason is simple: not all insurers are open to young start-ups when they're getting off the ground. Wakam was happy to support us and help us grow.
The third reason is your founding philosophy and tech/digital-led culture, particularly API integration. Not all insurers are comfortable with parametric insurance while being simultaneously tech-friendly."
Travel in the parametric insurance age
Koala has been a Wakam partner for two years now. In just a handful of weeks, Wakam and Koala succeeded in developing a delayed flight product. This parametric insurance coverage has fully digitalized the customer experience. In the event of a delay, the customer is proactively contacted and automatically compensated with a predefined lump sum. There are no extra steps or processes – Koala takes care of everything!
How did you experience the Covid-19 crisis?
"I'd say we went through several phases during this crisis.
Until March 2020, Covid-19 had a negligible impact on our development apart from a moderate decrease in global air traffic. At the time, we were busy raising capital. We received our first term sheet from an investment fund alongside hard commitments from other investors. We were due to close our funding round in March. But then France announced its first lockdown, and our plans went out the window.
Overnight, all the investors that had expressed an interest in closing our funding round withdrew to focus on their existing portfolios.
This situation was far from ideal, considering we were just a few days away from wrapping up, but it never crossed our minds to give up!
We brushed ourselves off and got back out there from late March to June, after once again convincing the investment fund that had submitted its term sheet before Covid-19 hit to join us. They agreed, with one condition: that we close the round within three months.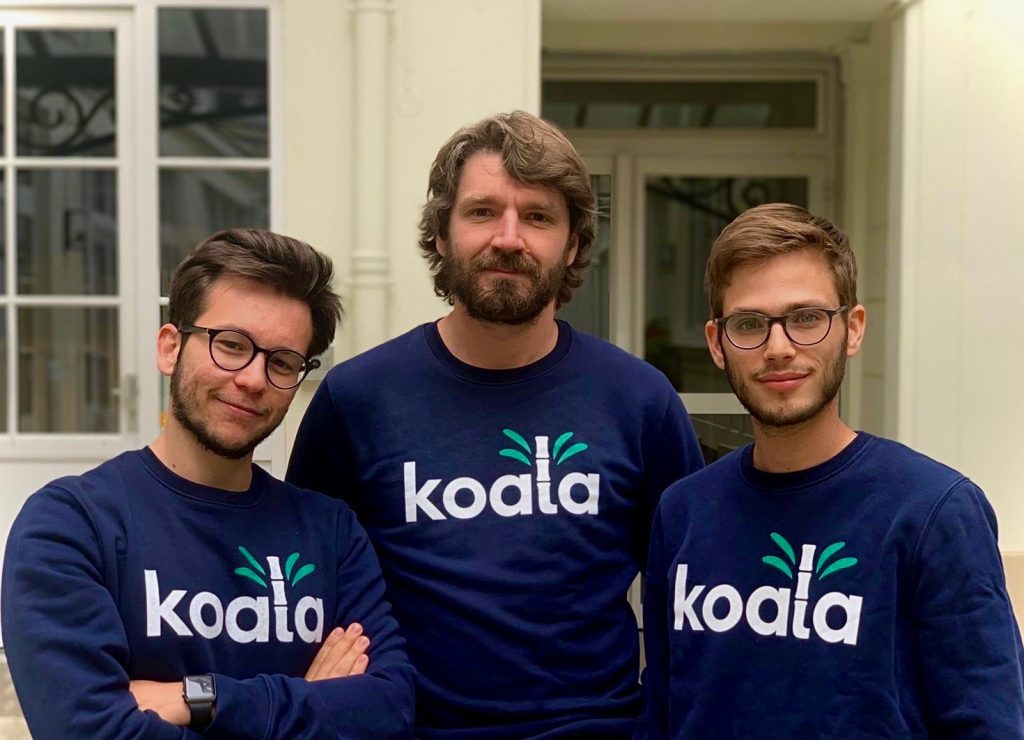 A race against the clock
"From that point on, we made hundreds of calls to VCs and business angels to close the round. We initially focused on winning over travel expert business angels to boost our credibility before approaching more generalist investors.
Early in July, we announced that we had raised €2.2M, thanks in particular to several former CEOs and board members of airlines.
Once we had raised the capital, we encountered a new problem: Covid-19 had grounded all flights, and it looked set to last. Our 'delayed flight' product was no longer needed."
Adapting and developing a new offer
"We took the time to contact other travel companies (such as travel agencies, hotels, and bus companies) to understand their needs and come up with new solutions. All were on the lookout for solutions that would restore users' faith and encourage them to start making travel reservations again.
Their feedback inspired us to develop a brand-new product:
Koala Flex allows travellers to cancel their trip in a single click, with no supporting documents or reason required – and refunds them instantly.
Since its launch, the product has met with huge success.
Paradoxically enough, Covid-19 has been a boon for Koala because travel insurance became a number-one priority for all companies in the industry as well as consumers overnight. In fact, we are currently in the process of signing new partnerships – but I can't say anything more for the time being!"
That brings us to our next question. Do you think that this crisis has had a positive effect on travel insurance?
"Yes, without a doubt! I think the crisis has really highlighted all the issues that Koala tackles.
Consumers now pay much greater attention to the small print in contracts and what they are buying.
The 'any reason' marketing slant no longer works! Travellers are taking a closer look at terms and conditions, and quite rightly. They are more careful when it comes to small print that contradicts the marketing blurb. Everyone had the rug pulled out from under them during the crisis, which has made all of us much more attentive to detail.
Nobody wants the traditional products anymore, hard-to-understand solutions stuffed full of get-out clauses. Today, people are looking for simple, transparent solutions – and instant most of all. Koala exists to meet those needs."
What three adjectives would you use to describe our partnership?
Ever-changing: We've been partners for a little over two years now, and our relationship evolves day by day. Each in our own way, we're improving our processes, our way of working, and how we communicate with one another.
Understanding: With respect to Koala and the Covid-19 situation, which had a massive impact on how our product sold. We never felt any pressure from Wakam, even when we didn't hit the numbers we were hoping for. We've really managed to build a solid, trust-based partnership.
Branding change: You accomplished an incredible transformation when the brand changed from La Parisienne Assurances to Wakam! And honestly, I'm a little jealous! I might need to steal a few of your ideas (laughs).
What challenges lie ahead for Koala?
"Recruitment! The Koala team currently includes nine people. We're looking for seven talented professionals to join us before the end of the summer to help us simplify travel insurance as we know it. (Contact Ugo if you are interested!)
In terms of our offers, we are currently testing out new products with some of our partners to gather as much data as possible so we can understand our customers' needs better and, in turn, adapt our products.
And it goes without saying, several business challenges lie ahead with respect to signing new partnerships and expanding internationally, but I'll tell you more about that another time!"
Interview conducted in March 2021.
Emilien Matte
Brand Content & Social Media Lead