Case study
Cleverea, the neo-insurer revolutionizing the Spanish insurance sector
This month, we're catching up with Javier Bosch, CEO and co-founder of Spanish neo-insurer Cleverea.
27 Maggio 2021
5 minutes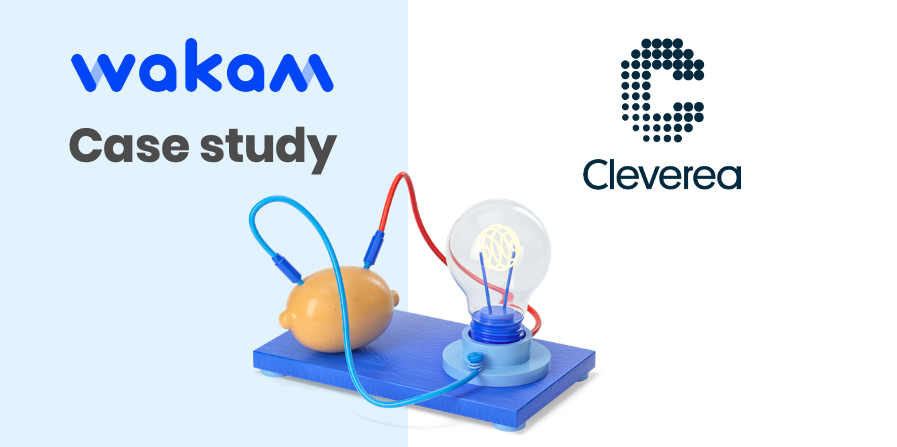 He agreed to talk us through launching this insurtech company that is revolutionizing the traditional insurance scene with its simple, transparent, easy to use 100% digital offer. Having felt the full force of the Covid-19 crisis upon launching on the travel insurance market, Cleverea succeeded in bouncing back and is gradually gaining a foothold in Spain's new mobility solutions market.
Cleverea: a neo-insurer that puts the client experience center-stage
Following a very disappointing experience in taking out home insurance through an incumbent, Javier set up Cleverea in 2019 with his twin brother Joan and his friend Alvaro. The insurtech company is on a mission to revolutionize the market and the sector's traditional companies by offering a customer experience as closely aligned as possible with the consumer standards we've become accustomed to thanks to companies like Amazon, Netflix or the Neobanks: a streamlined app coupled with a straightforward customer journey, clear offers, and impactful communication.
"When you hit your twenties, you find yourself needing to take out insurance for the first time. The three of us wanted to rent a place together and get home insurance. After answering a ton of questions over the phone, most of which we didn't have the answer to, we received a 200-page long policy on paper and were asked to send it back by mail (postal service, not email…). That didn't feel right to us.

As digital natives, we're used to using our smartphones for everything. I use mine to pay bills, listen to music, get around (hire an Uber, take a shared bike, order food…), travel and even open the door at the office.
But when it comes to insurance, you still have to read through very complex documents and sign them on paper by hand.
That's when we started thinking about how we could improve people's lives by offering something completely different, something better.
Through our experience advising large financial institutions across Southern Europe in our previous jobs, we realized that they didn't have the culture nor the skills and tech required to improve their offering to what modern consumers want. The processes are more drawn out, and they're less in tune with digital culture compared to insurtech companies."
The seeds of Cleverea were sown!
An offer in step with new consumer behaviors…
Cleverea's target market is relatively young (aged 25 to 40). These are the consumers with the greatest appetite for digital solutions, the audience most sensitive to a seamless client experience.
"We obtained the MGA license from the Spanish regulator for our travel insurance in July 2020. This was the first vertical we had tackled with Wakam. But then, the Covid-19 crisis meant that the entire travel sector ground to a halt overnight. Somehow, we still managed to close some distribution deals, like a partnership with a Spanish airline. We wanted to become a multi-line player from the start, but Covid '19 forced us to accelerate our entry into other insurance verticals."
Stopped in its tracks before it had even begun, Cleverea reacted by shifting its priorities towards the micromobility sector, long ignored by traditional companies in Spain.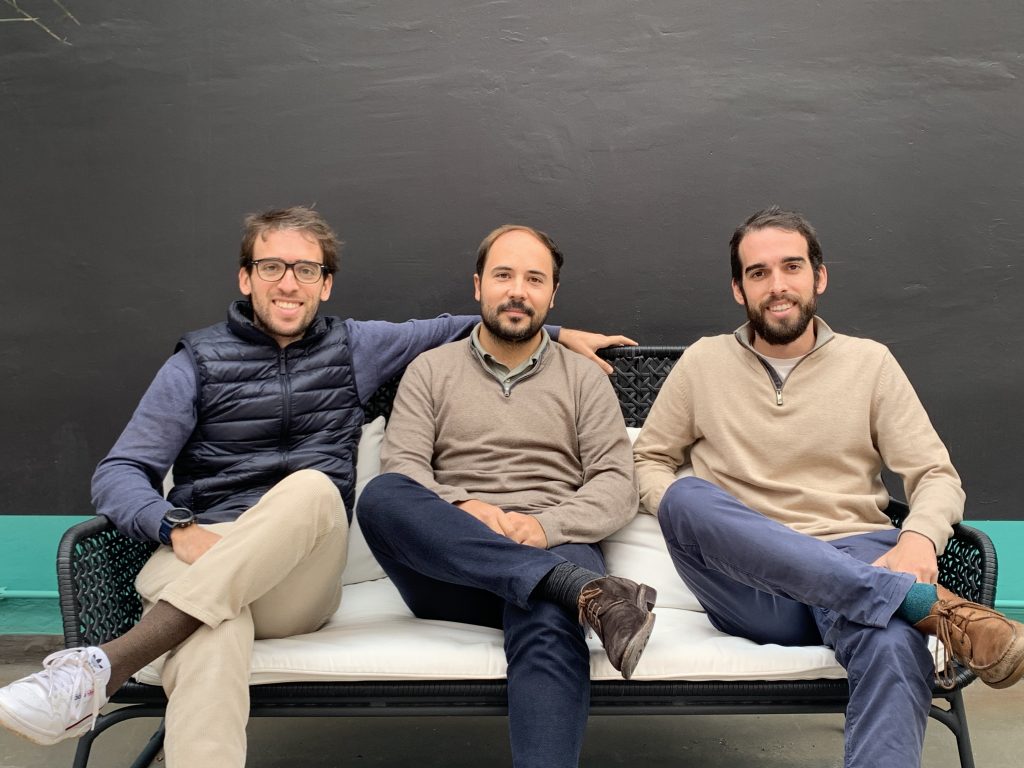 "These are products that didn't exist in Spain, despite us sorely needing them. We wanted to start with something simple to implement too, something with no – or very little – competition, and with a quick launch to market. It also fits in with our business model. As an MGA, we wanted to keep control over the product's entire lifecycle: pricing, underwriting, claims, etc., even the policy wording.
This meant it was crucial for us to find an insurance partner capable of supporting us along the way with speed, flexibility, and the right digital tools, and most importantly, an insurer that believed in us.
Starting out with a mass-market product like auto insurance, a very competitive market, with higher premiums and more complex claims, would've required much more time, something we didn't have."
…and tailored to meet the consumer's needs
"In addition to the travel insurance offering, we worked with Wakam to create an insurance product that served all users of personal mobility vehicles. This comes down to 2 main segments. Firstly, the daily commuters who ride a bicycle or kick-scooter to cover relatively short distances (getting to work, visiting friends…). And secondly, people using bicycles to practise sport. These are usually more expensive bicycles, with some models exceeding the €10k mark.
These two segments required a slightly different proposition, with the former being more concerned about third party liability and personal accident, and the latter usually looking to protect their bikes against theft and damage."
Wakam: a digital & innovative oriented culture
"We've met and worked with quite a few insurers in the last 2 years, but Wakam was always the fastest and the most flexible of all (by far). Wakam also has a very unique approach to insurance innovation, as they're not scared of trying new things. I don't believe in a cookie-cutter approach to insurance.
Every partner and market have their own unique characteristics. That's something that Wakam clearly understands.
Your company is agile enough to develop tailored insurance as closely aligned with our expectations and our end insureds' needs. You also have a deeply digital-focused approach and a real flair for tech. I've used your API portal myself to try out some products. And when you compare it to what traditional insurers have to offer – there's no competition. They give you an outdated 300-page PDF document, with no way of trying anything out first. Honestly, it's worlds apart.
Essentially, comparing Wakam to a traditional insurer is a bit like comparing a Tweet to a papyrus. One is ultra-complex to read, fragile, and paper-based. The other is digital, concise, and speedy!"
How did you hear about Wakam?
"When we launched Cleverea, we had almost zero contacts or expertise in the insurance sector. Thanks to our investors' and other partners' networks, we were able to get in touch with a dozen insurers and reinsurers across Europe. At the ITC event in Las Vegas in September 2019, we met your former Chief Revenue Officer. And we instantly gelled: a few months later and we had signed our partnership agreement.
Even though it was such early days for us (we had only been up and running for four months at the time), you supported and backed us without a second thought. Not many insurers would have dared to do so back then!
What was your experience of the Covid-19 crisis?
"The impact on us was huge in terms of our first vertical (travel insurance). Everything was put on hold. We were in discussions with partners like credit card networks – to embed our insurance in their cards – banks, airlines and pretty large insurance brokers.
This was our first product! And when you're a start-up and just getting up and running, you have to seize every opportunity you get. We got a second chance with our second vertical (mobility), but we definitely won't get a third chance! Ultimately, the crisis catapulted us onto the mobility market much faster than initially planned."
Do you think Covid-19 has had an impact on the new mobilities sector?
"Yes, definitely! People's travel habits have been overhauled. They are using public transport less and less frequently because they're working from home so much more. They're travelling shorter distances, which means they're more inclined to use scooter- and bike-sharing services. When things finally get back to normal, I think these uses will remain much more present than they were pre-crisis."
What challenges lie ahead for Cleverea?
"We'll launch some new products in the coming weeks. Including, motorbike theft insurance and expanding our mobility coverages to professional riders. Additionally. by the end of the year, we'll be launching a new product, home insurance. Finally, we feel that we can do a lot for insureds in other countries. Especially across southern Europe, where digital insurance propositions are less mature than in other markets (like Germany, the UK or France.)"
Watch this space…
Interview conducted in March 2021.
Emilien Matte
Brand Content & Social Media Lead