Case study
How is Matera revolutionizing condominium management?
This month we sat down with Sumer Koçak-Longet, in charge of business development and partnerships at Matera.
4 June 2021
5 minutes
He told us about the history of Matera, which offers a solution to shake the condominium management sector. Launched in 2017, the PropTech start-up has taken the (risky?) gamble of revolutionizing this market, offering a ready-to-use solution to allow co-owners to regain control over their building and manage their co-ownership without intermediaries.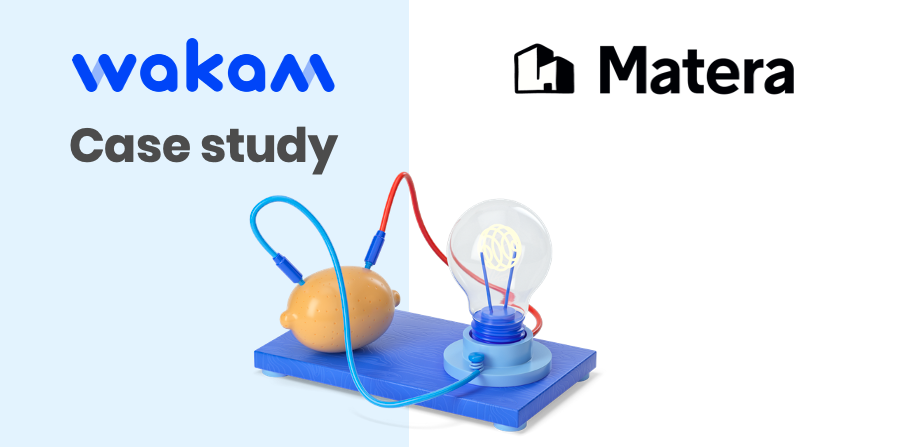 Could you introduce us to Matera?
Matera was founded 2017 by Raphaël Di Meglio, Victor Prigent and Jeremy Krebs. The idea came to us from a strong dissatisfaction of the co-ownerships towards their syndic. For a co-owner, it is often an opaque environment and the efficiency is not always there. We did not want to create a "syndic 2.0" by proposing only a digital platform and by remaining on the professional and external syndic.
We, therefore, decided to propose a solution based on a model in which we believe a lot: the cooperative syndic. This model represents today only 15% of the syndicates in France. We hope to be able to reverse the trend.
We started from a simple observation. Co-owners already manage their property themselves and are therefore able to manage the common areas independently.
In addition to the creation of a digital platform that allows for the management of the day-to-day business of the condominium (e.g., communicating with co-owners, managing general meetings, or the budget). Matera supports its clients with a team of experts who take over complex issues such as accounting, legal or even renovations. Our mission is to give the power back to the co-owners to manage their co-ownership.
Today Matera is a platform, a team of experts and 150 people who are reinventing co-ownership to make it more efficient and transparent. We have more than 3,000 co-ownerships throughout France, which represents more than 60,000 co-owners. For the moment, we are only present in France. But we plan to expand in Europe by the end of the year, especially in Germany.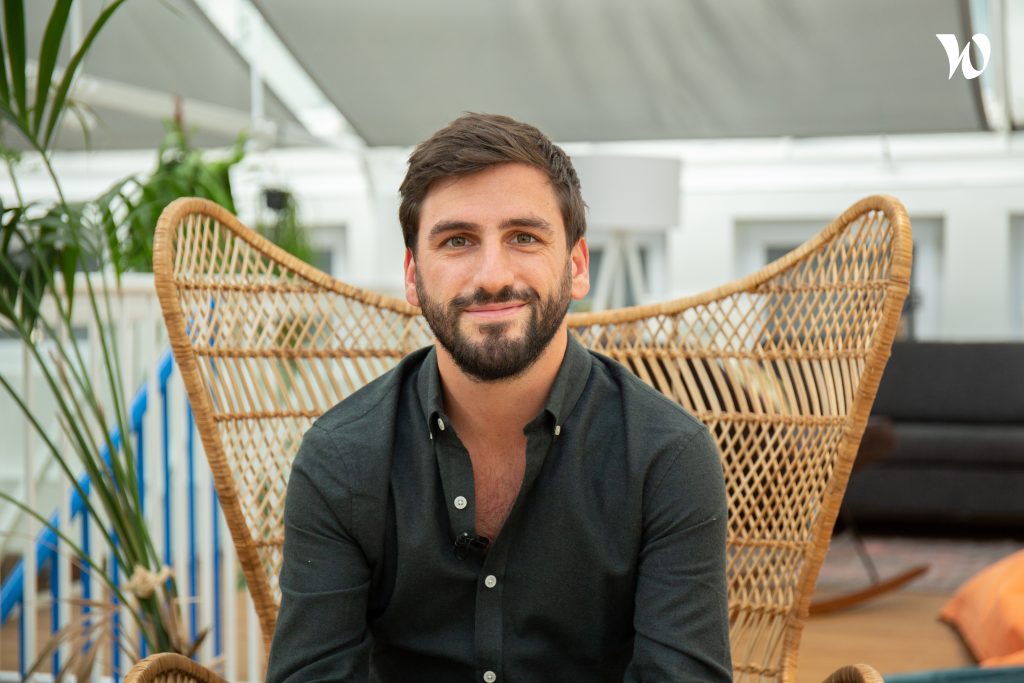 A platform, dedicated experts and now insurance?
We were looking to add complementary services to our offer that would bring real added value to our customers and, above all, that we could deploy on a large scale. We quickly realized that our customers had a real need for insurance.

In a building, there are often several maintenance contracts to ensure the proper functioning of the equipment. The number of contracts varies according to the size of the building, but there is always (regardless of the size of the building) the multi-risk building insurance contract.
When setting up the Matera account for some buildings, we quickly noticed that the contracts were not always well negotiated.
The objective in offering insurance to our customers is to provide the best guarantees, higher coverage limits and lower deductibles. And above all: we want to provide a better quality of management in the event of a claim with the possibility of managing everything through our platform.
This whole project was designed to achieve one thing: to get closer to an insurer in order to develop an innovative product that we could integrate very easily into our customer journey thanks to an API.
If any, there are very few players on the market with a techno-digital approach, except for Wakam. That's how the adventure with you started.
An innovative product integrated into the customer journey thanks to Wakam APIs
We have directly integrated your insurance into our platform thanks to your APIs. Today, the customer is supported by a Matera expert (by phone) throughout the subscription process. We wanted the customer to be able to manage everything from A to Z, but it was not easy because insurance is a complex subject and contracts are often incomprehensible. It was, therefore, necessary to provide advice and guide our customers.
We want to accompany our customers on these subjects in order to understand their needs. We ask them a series of very simple questions in order to query your API and generate a quote. Our team always take the time afterwards to explain the different guarantees because insurance contracts are always different and there is often a lot of documentation. It's not always easy for the customer to follow. All our work has been to create a proposal that is very simple to read with a grid that details the different levels of coverage and limits.
With Wakam, we have brought real innovation to the product.
In particular, there is no risk visit for condominiums of less than 3,000 square meters and also with the delegation of the management of the pricing in API (instead of having a subscriber who validates the deals by hand, everything is automated). We also wanted a simple form that allows you to get a quote quickly and accurately. We really limited the number of questions so that the subscription is simple and fast.
If you had 3 adjectives to illustrate our partnership?
Innovative, your approach to the market is unlike anything we've seen elsewhere.
Agile, we always move forward very quickly together in project mode. As soon as we adjust the product, you are always very reactive to implement it, which is very appreciable.
Flexibility, you are not dogmatic, and you quickly question yourself. Projects move quickly and we are all pulling in the same direction.
How did you experience Covid-19? What were the impacts for Matera?
In a business like Matera's, it is important to know that the signing of a contract depends on the General Assemblies (GA) of the co-owners who choose to renew their current professional syndic or to change to a cooperative syndic.
Due to Covid, many GAs that were supposed to take place in early 2020 has been postponed to late 2020 because of the first containment. We have not been stalled, but let's just say our growth rate has slowed slightly.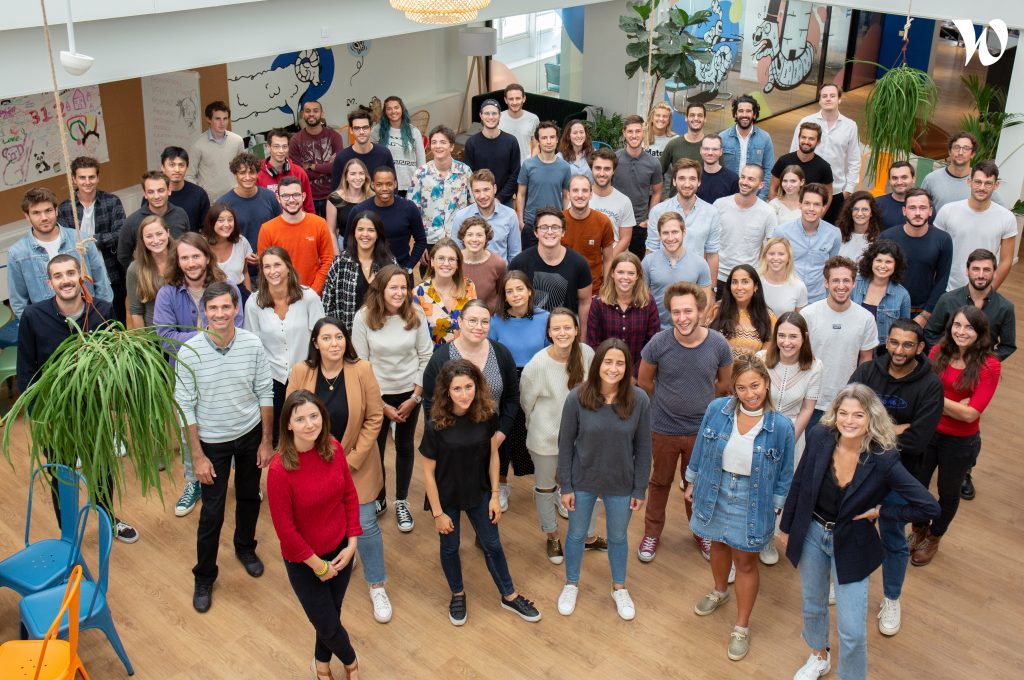 The Covid-19 has changed our daily lives. Have you felt these changes in the condominium market?
Covid-19 has put pressure on the purchasing power of households who have been looking to save money on different things. And insurance is clearly one of them! People have been looking to lower their expenses and this is the case with Matera. Condominiums that have a cooperative management system with Matera save an average of 30%* (source: Matera*) on their expenses, which is quite significant.
As people have also worked more from home. They have paid much more attention to the management problems that can occur on a daily basis in their building.
What are the challenges ahead for Matera?
We want to strengthen our position in insurance by developing more and more innovative product for our customers and by improving claims management.
Of course, we also have strong ambitions for commercial development in France and even internationally. As Wakam is currently present in 13 European countries. We will continue to develop our insurance business in our new markets together.
Interviewed in April 2021.
Emilien Matte
Brand Content & Social Media Lead