Case study
Solly Azar: challenges and trusted partner.
16 December 2020
5 minutes
This month, Philippe Saby, Managing Director of Solly Azar since 2015, agreed to talk to us, shedding light onto the back story behind the insurance broker established by Solly Azar in the 1970s, and treating us to an energetic run-down of the emerging challenges this multi-specialist broker is now facing, and the special relationship he has enjoyed with Wakam for nearly five years now.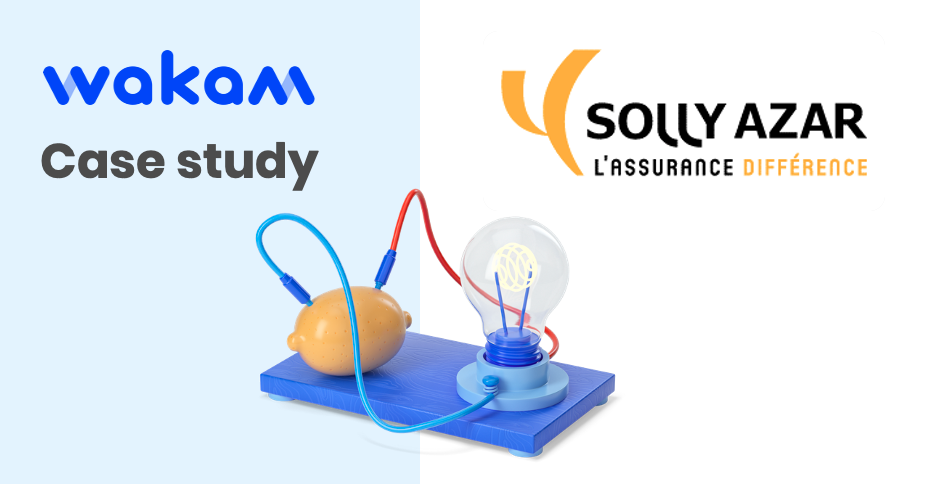 Hello Philippe, could you introduce Solly Azar?
Solly Azar is an insurance broker that was set up in 1977 by Solly Azar, the man behind the very concept of insurance brokering. At the time, he had a small portfolio of hunting insurance products, but didn't want to sell to hunters directly. He had the idea of selling this product to brokers who would then sell to hunters in turn. And that's how it all began.
Spurred on by Generali and the L'Équité subsidiary, he then decided to develop insurance for high-premium drivers. Solly Azar's golden age unfolded from 1977 to 2007, with the company supplying ground-breaking products to an ever-growing network of distributor brokers, until the founder finally sold and left the company.
Our role has always been to develop products designed to supplement the more traditional offers available from major companies, in a bid to bring all insureds insurance perfectly aligned with their needs.
Solly Azar key numbers
Today, the firm is home to 320 employees, with turnover of €50m. We generate €250m in insurance premiums and are France's second leading generalist insurance broker.
What happened after 2007?
Brokerage activity was somewhat put aside in favor of partnerships with multiple non-insurance-specialist stakeholders and institutions. This period led to high growth in turnover but significant losses due to poor underwriting. Additionally, I think IT and digital aspects were not sufficiently taken into consideration with respect to this strategy (I'll come back to that in just a moment).
In 2015, Solly Azar found itself at a bit of a crossroads, and that's when I took over the reins.
Where do things stand for Solly Azar today?
Over the past five years, we shifted the emphasis back onto our insurance broker activities, and we put an end to 'white-labelling' partnerships. We are now active on four markets:
Cars/motorbikes
Life insurance and dog and cat health and protection insurance
Professional property damage for craftsmen, tradesmen, and small business owners
Rent guarantee insurance
We also needed to find a new distribution channel to replace the partnership-based system we had a few years ago. And that's how we began selling our products directly around two years ago now.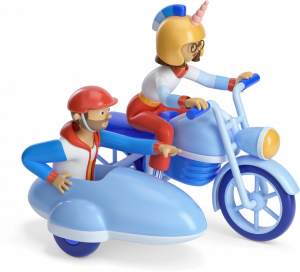 Do you plan on accelerating development on this new channel?
Our goal isn't to reverse the trend, but rather to pursue our work with the brokers. We follow one golden rule to prevent competing with our partners: we sell at the same price as our intermediaries. We also send approximately 1,000 prospects per month to our partner brokers, as we don't have the capacity to handle them all.
Can you talk a little about your partnership with Wakam?
We began selling our first motorbike product with Wakam in 2016. And we launched our moped product shortly after. Between 2016 and 2020, we ultimately sold six products together: insurance for motorbikes, motorized scooters, license-free cars, "private hire" and "Cab" products, and most recently, our rent guarantee insurance.
Key figures with Wakam
in turnover between 2019 – 2020
Six products in the space of four years… What's the secret to this success?
To me, insurance is all about trust-based relationships. We forged rock-solid ties with Gille [Braque, Wakam's Solly Azar Account Manager] and the Wakam teams.
When you have someone listening to you, you're always going to save time.
It's extremely important to me that I have someone across the table from me who can very quickly tell you "yes", and especially "no".
When you have strong, trust-based relationships with your partners, you're in a position to dare to innovate and to venture into uncharted territory and new ideas. For our Cab and Hybrid Bike products, our long-standing risk-bearing insurer decided to stop its activity on these market segments. That's when I got in touch with Gille to ask him to cover the risk for both products.
You agreed to experiment with this type of product with us, and so we also suggested you work with us on the "Rent guarantee insurance".
You're a partner we now work with regularly on a range of different products. We have six products currently up and running, which we're always working to improve.
How would you describe your partnership with Wakam in three words?
You won't be surprised when I tell you that the first word I'd use is trust. When your relationships are built on trust, things run much more smoothly and happen faster.
Next, I'd say long-term: insurance isn't about only looking three months ahead. For a relationship between an insurer and a broker to work, it needs time. A long-term relationship allows us to improve the products we offer our clients and work together to innovate.
Finally, I'd describe the partnership as being about communication: I'm in regular touch with Gille and Wakam's teams. And that's crucial to ensuring we progress together, in the same direction.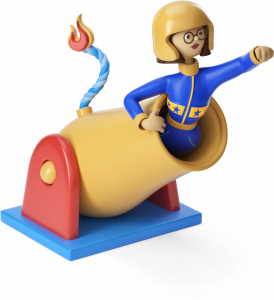 At the start of this interview, you mentioned your information system. Where are you at with this?
I think we're behind in our overview of the insurance market. At Solly Azar, we're still following a fairly traditional distribution model, although we are starting to sell directly. But if we want to be disruptive, my new information system needs to be up and running.
We cannot grow using our old information system. We're currently switching over to a new, much more agile solution. Little by little, we're transitioning all our insurance products over to our new IS, which should also allow us to provide maximum support to our brokers and distributors by making their lives easier thanks to new and improved tools.
I'm still a little traditional because I'm still working on it! I have faith in the old ways of doing things, which were solid and resilient. But that doesn't mean we shouldn't look to the future and try out new things.
What does the future hold for Solly Azar?
Once our information system is operational, I'll be able to open up more conversations with our clients and intermediaries. Our products will be configured and adapted by the various departments, rather than by IT. This will mean a significant decrease in time-to-market and IT costs. We're in the process of setting up a call bot to handle all requests for paperwork to be reissued, which will be automatically processed.
After that, I'll be free to try out more disruptive innovations with Wakam! And I'll be in a position to integrate and test new products much more quickly.
Emilien Matte
Brand Content & Social Media Lead