Wakamees
Wakam Inside: Pierre Boissonnet
Each month we give the floor to Wakamees who make the company and work daily to enable impactful and transparent insurance.
24 August 2021
7 minutes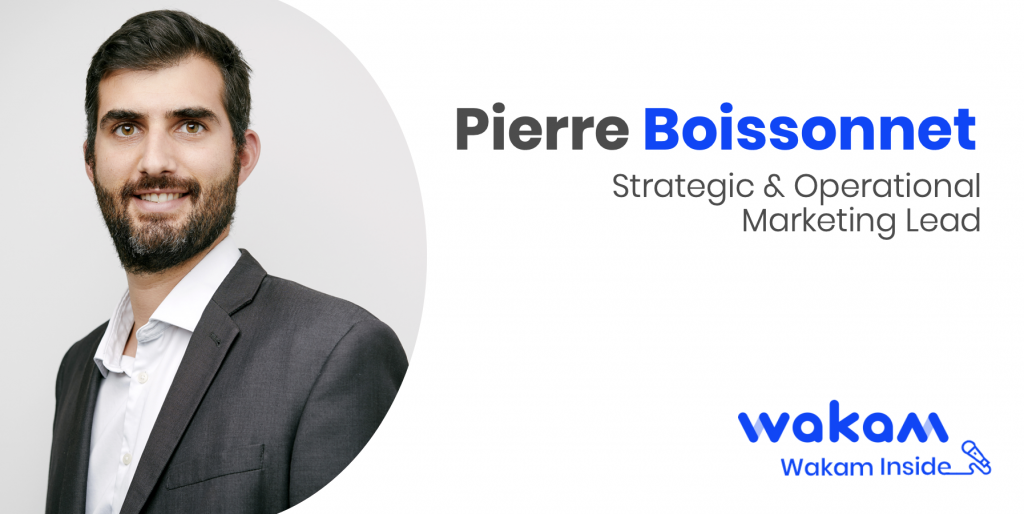 From the top of his 2 meters, Pierre joined Wakam two years ago as a lead in the Marketing Squad. Kind, smiling and always available, I enjoy working and evolving with Pierre every day. It is in all objectivity (well ok not too much) that I sat down with Pierre to learn more about him. He tells us about his career, his dreams and his daily life in the Marketing & Communication Office at Wakam.
Can you introduce yourself?
Hello, my name is Pierre Boissonnet and I have been "Strategic and Operational Marketing Manager" at Wakam for two years now. I work in marketing but it's not necessarily the career I was aiming for when I was younger.
Originally, I was part of a basketball training centre (when you know that Pierre is 2 meters tall, it's not surprising!) but I got injured and I had to adapt. I hesitated between a hotel school because I was very interested in hotel management or a more generalist path. I finally decided to go to a business school with a major in marketing, finance and business creation.
In fact, I started a company during my studies called "Solid'Hair" that sold hair extensions! Back then, we saw a lot of companies coming up with the notion of "For Good". Our idea was to give back 1€ to an association for each product sold. The company didn't work for some reason, but we learned a lot. It was a great experience!
What did you do before joining Wakam?
At the beginning of my career, I worked for an American publishing house. Its main activity was the sale of specialized magazines and catalogues. In my first years, I was in charge of the "Senior" and "Health" catalogues. I must be one of the people who sold the most walkers in France (laughs).
The company had a huge customer database and wanted to diversify its business. Very quickly, I was asked to take care of the insurance brokerage.
My role was to boost the client portfolio and help them grow. I stayed with them for three years.
After that, I joined ADL Partner (a press agent) which was creating a brokerage subsidiary: ADLP Assurances. I was in charge of creating and developing the products and especially of setting up the acquisition, multi-equipment and retention strategies. What I loved was the entrepreneurial spirit of these two adventures.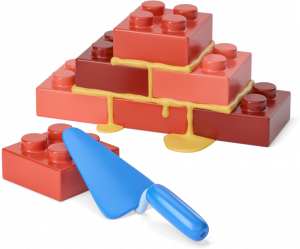 In fact, I was really at the very beginning of it, there was everything to build, and I was lucky to have managers who trusted me and gave me the means to progress and grow. I stayed 5 years at ADLP Assurances.
After 8 years as a broker-distributor, I had the opportunity to join Wakam and thus move to the insurance side this time
You are "Strategic and Operational Marketing Lead" but what exactly does that mean?
Our role is to help the Revenue Squad generate business for the company.
This is done through various actions such as market research or our participation in various trade shows, events or trophies. We also carry out market studies to better understand the challenges of different markets and thus define our business priorities in terms of countries and products.
Our job is also to help the teams to detect new prospects with whom to set up a partnership.
To do this, we have a range of tools and leverage to help us detect the future unicorn of tomorrow.
In order to generate leads and increase our visibility on trade shows, we set up several campaigns on Google Ads, LinkedIn or Twitter. We also use these campaigns to promote our inclusive insurance offer to large groups.
And finally, I work a lot with you too! On campaigns but also on our weekly internal press review or on the writing of case studies to highlight our partners.
Why did you decide to join Wakam?
Eric (Chief Marketing & Communication Officer at Wakam) was looking for someone to take the lead on the marketing side and contacted me through a mutual relationship.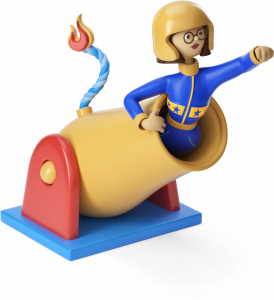 To be honest, I liked the project from the beginning! Wakam (ex La Parisienne Assurances) had been transforming itself for a few years and there was a rebranding project, which was very exciting! Eric was building his team and told me right away that there were going to be a lot of things to do. And that's what I liked right away.
I didn't want to get stuck in a job description. I wanted to keep the entrepreneurial spirit of my previous adventures and also the international dimension*.
The chance we have in the team is that even if we each have our own fields of expertise, we regularly work together on subjects that are a bit outside our original scope. We are also lucky to have the means and the company culture that pushes us to always try new things!
Also, I rely a lot on opportunity. I think that in life you have to take risks and that it always pays off in the end.
(in 2020, Wakam achieved 58% of its turnover abroad*)
If you had to explain your job to a child?
(Laughs) That's a good question because I have two children! My son asked me this question the other day and I have to say that it wasn't very easy.
But I explained to him that my job is to make sure that people know about the company and that they see an interest in buying and selling our products. When people buy and sell our products it makes money for the company. All of this helps Dad to have a job and all of us to have a house!
What do you think about the insurance sector?
I think it is a sector that often gets bad press, and the Covid-19 crisis has not helped its image.
Insurers did not handle the situation very well and still have some progress to make on communication.
But it is also a sector that is clearly evolving and changing. We are seeing more and more new players like Luko, Alan or Lemonade. These insurtechs are perfect at communicating and simplifying the act of buying insurance. They offer a clear and simple customer journey. Thanks to them, I think that the public is beginning to have a better image of insurance.
What does a typical week look like for you at Wakam?
It is punctuated by our team meetings, the Tuesday plenary session and the Friday Market Watch (internal press review) which we all look forward to (laughs).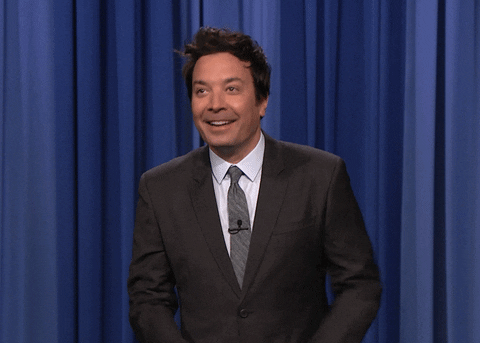 After that, there are actions that often come up, such as preparing trade fairs, dossiers for different trophies, analyzing marketing campaigns or traffic on our website and finding new prospects.
In the middle of all this, there are all the little urgent requests that show up every day and that we have to manage!
What are you working on at the moment?
So, I have several big topics! First of all, there is the hunting plan to identify the prospects with whom we could work tomorrow.
Secondly, the events. All organizers now use different platforms to network/chat and they are not always very intuitive. It is important to master them well in order to be able to get the sales teams on board. For each event, we have to create the stand, manage the logistics and set up sponsored campaigns on Google or social networks in order to increase our visibility.
Something you are really proud of that you did at Wakam?
Without a doubt: to participate in the rebranding in 2020 when we shifted from La Parisienne Assurances to Wakam.
For the launch, we organized a booth and a round table at the Brokers Days ("Journées du Courtage" in French) and we had a booth at the France Digital Day the same day. It was crazy!
If you could add one thing to the offices?
Honestly, I love the offices they are really great! But I would love to have a PlayStation with a basketball game of course!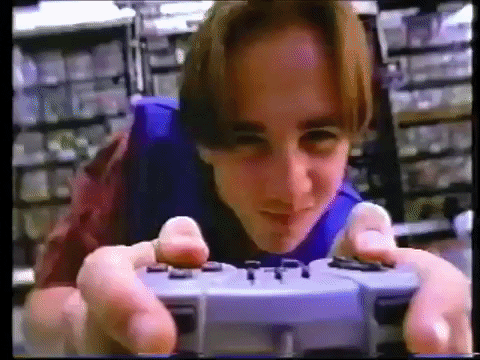 If you had to describe the culture at Wakam, what would you say?
I would say that we are bold and willing to do stuff. There are always lots of issues to deal with, but things move fast. People are always willing to help and get things done. There is a real solidarity between Wakamees.
If you could change jobs, what would you do?
I love numbers and analysis so I think I would be a trader. Or I would start a business. I'd have to find the right idea but I've always been attracted to management and business development. That's why I hesitated to go to hotel management school so I could run a hotel one day.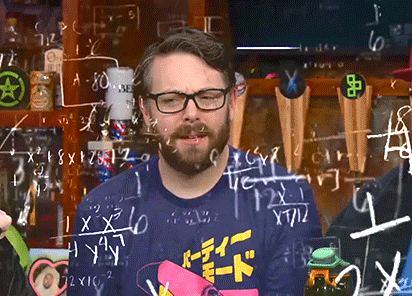 If you could switch places with someone for a day?
LeBron James!
What advice would you give to Pierre when he was 20?
Be curious and train yourself on everything you can! Because then you'll have much less time to do it (laughs).
A little morning routine to start the day?
A coffee, a good shower, waking up the kids and here we go. I'm someone who wakes up easily and quickly. With children in the morning, it's always a race!
What is your favourite song/group?
I must admit that I don't listen to much music, and I never remember names… But I can give you my comic of the moment: "La Bombe".
It's a comic book about the history of the nuclear bomb. It doesn't look great like that, but it was really interesting!
Your favourite restaurant next to the offices?
Les Petits Rolls! It's homemade and they are very nice!
The last word?
I am happy to be at Wakam and in a great team! It's really important for me to want to come to work in the morning.
We have a lot of things to do and it's even more stimulating to do it with the right team.
Interview conducted in July 2021.
Emilien Matte
Brand Content & Social Media Lead